From time to time, one of our contributors will recommend an artist/band they think deserves to be brought to your attention. No record labels, PR companies, bands or band's management will ever have made these recommendations. It is simply one music fan putting their taste on the line in the hope of sharing good music. The questions are intended to give just a basic introduction to possibly your new favourite artist/band.
So without further ado, let's crack on with another introduction, in which Silent Radio's Christabel Williams recommends BLOOM for your audible delectation.
*****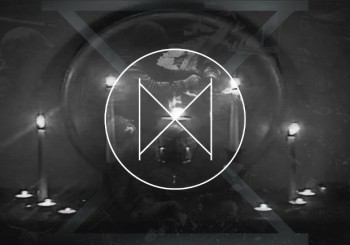 Who are ya? We are Bloom.
Where are you from? Manchester, Salford, Stoke, Liverpool, Earlestown, Leicester and several places in between.
How long have you been doing what you're doing now? One month.
Is being a musician your full time job? Full time, no pay.
How would you explain your sound to someone's 90 year old grandmother? We would tell her that we're a rock band similar to Johnny Kidd's or Eddie Cochran's with the same kind of organs Miles Davis might use although perhaps further developed in the experimental direction of Delia Derbyshire. We're certainly more Bach than Beethoven. Braille may be employed where appropriate.
Are there any obvious influences in your music? Yes.
Are there any not so obvious influences in your music? Potentially thousands. Making the case for true originality requires proof that free will exists, which is something we're not able to speculate on at this point.
Apart from yourself of course, what other band/artist would you recommend our readers check out? Anybody who has ever become jaded and suspected that all of the best music belongs to the past should listen to Money. Their work is significant not only in the context of contemporary culture but in relation to everything else that has come before. Vilhelm Hammershoi is another artist to check out.
Best place for people to find out what you are up to? Manchester.
Anything to declare? Don't believe everything you read.