It's always strange when hype focuses its attention on the young age of the artists in question: the press, the industry, need musicians to be young. They need to believe in youth, to keep the hype – the legend – alive. If The Big Black And The Blue had been made by two middle-aged, rather than teenaged, Swedish sisters, well, it's highly unlikely that First Aid Kit would be creating the stirrings that they are.
So to question their youth, and to exclaim surprise that The Big Black And The Blue is really a rather decent record, seems redundant to say the least. But then.probably so is opening a record review bemoaning that very fact.
First Aid Kit like to keep it simple yet thoughtful – but not painfully earnest. Harmonies are close and vocal melodies weave in and around finger picked guitar. Though the sisters don't sing with American accents, there's something about them that is reminiscent of the American alt-folk scene: they choose material that praises the American folk song that has sobered up and been delicately presented in front of a tidy audience.
Perhaps there's even a little Joanna Newsom in there, in the form of 'Heavy Storm' and the sisters' nod to Newsom's vocal ornaments. 'Sailor Song' takes Slow Club's pacey guitar and wordy delivery away from the seas and into the local hands-together church.
Gorgeous voices and understated song writing is on offer, and what you hear is very much what you get.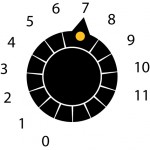 Release Date 25/01/2010