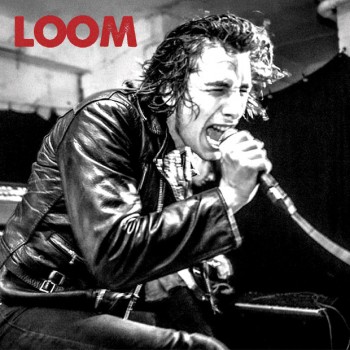 Grunge outfit LOOM will be playing at The Castle on 19th December as part of their sardonically festive 'Season's Beatings' tour. Those who saw them tear Trof Fallowfield to shreds BACK in June can vouch for their anarchic Nirvana 'In Utero' inspired brand of guttural guitar aggression.
Support comes from Manchester's raucous two-piece Bad Grammar, who've supported Drenge, Future Of The Left, and We Were Promised Jetpacks plus I See Angels & Autobahn.
The tour is being backed by new EP 'Lice', which comes out through Hate Hate Hate records which is out now, available as a limited edition of 300 on 12" vinyl and iTunes download and features the songs 'Lice', 'Salt', a new version of 'I Get A Taste', 'Acid King City', and a cover of 'Seasick' by Jesus Lizard.  The single was produced by John Coxon (Spiritualized/Spring Heel Jack) and recorded at Ray Davies's north London studio Konk.
Following a year that has already seen them support the Rolling Stones at Hyde Park and play various festivals across the summer, Loom end their UK tour in Manchester. It's local promoters Northern Noise's last show of the year, and it's going to be messy.
Loom have released three highly acclaimed singles: Bleed On Me a cassette-only release on the Heart/throb label; I Get A Taste, which was released through Hate Hate Hate Records on March 25th and has sold-out, picking up multiple plays at Radio One in the process; Acid City King a free download single was made available in May and was produced by John Coxon (Spiritualized) and Pepper Andnly. Loom also unleashed a limited edition Covers Cassette which sold out within hours of its release in August and featured songs by bands that have influenced them (Bad Brains/Jesus Lizard/GG Allin/Pixies & Warsaw).