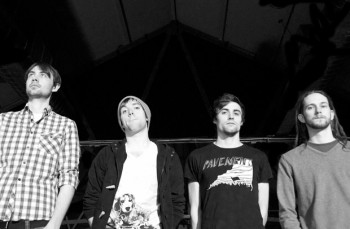 Building on a critically-acclaimed debut album, as well as support slots with the likes of Vessels, Gallops and Nedry, Manchester based math-progsters Cyril Snear have announced that for the second time this year they are to support Amplifier at Manchester's Academy 3, on Sunday.
Cyril Snear have already featured in Silent Radio's Who Are Ya? section and are rapidly making friends with like-minded local band such as Trojan Horse, Arficiden, PLANK! and Ninetails, to create something of a 'scene'.
Amplifier's resurgence into music with 2011's 'The Octopus' was not just a celebratory success story of sticking it to 'the man', but testament to the dogged determination that drives this unique Mancunian trio ever onwards. In the near 14 years of their existence, Amplifier have suffered from more than their fair share of the kind of pitfalls that the music industry can throw at a band, defiantly stuck two fingers up to the perceived manner of doing business and set about creating their own music for themselves and their fans. For an alternative band unafraid to toy with rock conventions, it was a steadfastly punk rock way of doing their own business.
Northern Ireland's Mojo Fury recently scooped up Artrocker Magazine's 'Best Newcomer 2011' award and are touring the country with Amplifier. iTunes ran the band as 'Single of the Week', Rock Sound as 'Band of the Week' and they have also featured in Front and Kerrang.
Cyril Snear will play tracks from their highly anticipated second record The Riot of Colour, which is due to be released in spring 2012. Drowned in Sound have proclaimed them as 'ones to watch' and are offering a free track 'Confabulation', from the forthcoming album (below). Their addition to the bill makes this a strong line-up and great value for money.
Cyril Snear have been offered a limited amount of tickets at the reduced price of £7, which can be reserved through their Facebook page.