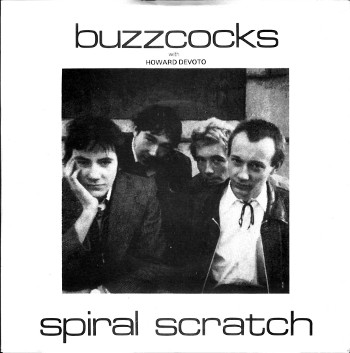 May 2012 will see Buzzcocks all 'back to front'. They'll play two very special shows featuring their stuff 'n' things and things 'n' stuff from right now to back then.
In a three-part evening of pure Buzzcocks entertainment, they'll kick off with new and contemporary material featuring the current line-up of Pete Shelley (vocals / guitar), Steve Diggle (vocals / guitar), Chris Remington (bass guitar) and Danny Farrant (drums).
Part two will see Pete and Steve perform the United Artists 'classic years' tunes featuring the classic line-up of Shelley / Diggle and Steve Garvey (bass guitar) and John Maher (drums). Expect 'Love You More', 'I Don't Mind', Moving Away From The Pulsebeat', 'Ever Fallen In Love', 'Autonomy', 'Harmony In My Head', 'What Do I Get?', 'I Believe', 'Fast Cars'.
The evening's proceedings will be brought to a clamouring close in part three by Pete, Steve, and John being joined on stage for the first time in over 33 years by original co-founder and front man, Howard Devoto, to close the evening by performing the four tracks featured on the band's debut 'Spiral Scratch EP' : 'Breakdown', 'Time's Up', 'Boredom' and 'Friends Of Mine'.
As we all now know, 'Spiral Scratch' is / was / will evermore be one of the most important EP's ever.  Roughly recorded in December 1976, and boldly manufactured, released and distributed by Buzzcocks themselves in 1977. The entire UK independent record industry owes its existence to that very act of autonomy. Never was so much owed by so many to so few…
These two very special shows take place on
Friday 25th May 2012 – Manchester Apollo
Saturday 26th May 2012 – Brixton Academy
Tickets onsale from 9am Friday 2nd December 2011.