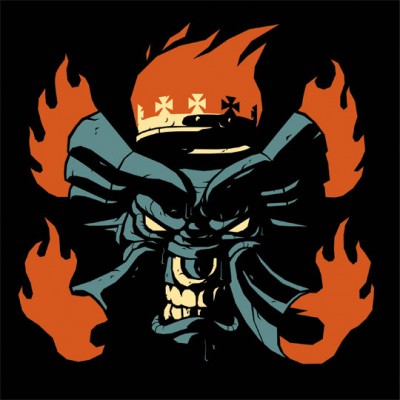 – MOHO LIVE, MANCHESTER –
Psychedelic riff titans, Monster Magnet, hit Manchester's MOHO LIVE tonight. As I catch the last two numbers by support, Seventh Void (featuring ex-members of Type O Negative, apparently) I wonder which version of the Magnet we will get tonight, the bloated (in more ways than one) version of the last tour, or the supercharged Power Trip version.
I'm guessing that Monster Magnet haven't played a club venue the size of MOHO LIVE for some time, and, as they take to the stage, I'm thinking that they must have borrowed Hawkwind's Audio Generator and flicked the switched that says 'Brainstorm'
'Nod Scene' kicks off the set, taken from the first album, Spine Of God. 'Tractor' is next. I love the irony in the lyrics as Dave Wyndorf sings 'I'm riding the tractor on the drug farm' considering his alleged pharmaceutical incapacity a few years back.
In a venue this size, MM sound immense, 'monolithic' even, but there are some shortcomings too alas – we don't really get the Monster Magnet light show in full effect, adding to the psychedelic vibe. 'Hallucination Bomb' is the first song off the new LP, Mastermind. Live, it's a massive behemoth of a riff, a grandiose slab of space rock that could only have been written by Wyndorf and co. Another new one, 'Dig That Hole' sounds a bit like former touring partners, Queens Of The Stone Age. You may disagree, but I only heard these new songs for the first time tonight.
A furious version of 'Medicine' follows and they are now flying, there's nothing bloated about Monster Magnet tonight. The highlight for me tonight though is 'Dinosaur Vacuum', which degenerates into 'Brainstorm' (I knew there was a reason for borrowing Hawkwind's Audio Generator). The laser lights kick in and my retinas burn. Robert Calvert's 'The Right Stuff' completes the Hawkwind tribute (Yes, I know Right Stuff is on Captain Lockheed and the Starfighters, but I'm trying to be concise!)
There's no sense felt of MM slumming it in a small club, if anything, the 'whites of their eyes' experience with your audience 5 feet away only serves to energise the band further.
"Ladies and gentlemen of Manchester, thank you for your kind indulgence" says Wyndorf and proceeds to teach the crowd how to sing 'motherfucker' by way of an introduction to the classic, 'Spacelord'
The last encore tonight has to be 'Power Trip' "I'm never going to work another day in my life" – if you disregard fronting Monster Magnet as a job, it's more of a lifestyle choice for Dave Wyndorf. Lucky Bastard.