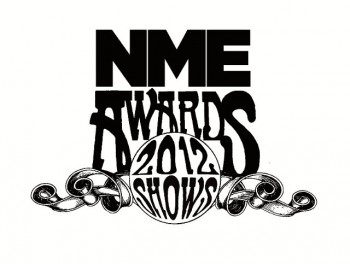 The NME Awards Shows explode onto London's live music scene for 2012 with a line-up so packed full of talent that the Shows have burst out of the Capital and will visit five cities around the UK. This year influential Parisian duo Justice will lead a series of shows that will bring the The NME Awards Shows to the whole of the UK.  
Kicking off on 9th February and running throughout the month, the Shows will bring some of the NME's most acclaimed acts to the Capital. Spread across some of London's most iconic and best-loved music venues, with acts including The Big Pink and Marina and the Diamonds, the NME Awards Shows are a month-long blast.
Critically acclaimed French dance duo Justice will headline a five-date series of shows that kick off in Bristol on 9th February. Following the release of their long-awaited second album 'Audio, Video, Disco' last month, Gaspard Augé and Xavier de Rosnay will also bring the pummelling levels of intensity of a Justice live show to London, Birmingham and Glasgow, before bringing the roof down on Manchester Academy on 13th February.
NME Editor and Awards Shows architect Krissi Murison says of the shows: "This year is unprecedented, not only do we have phenomenal bands playing all over London, but we are also thrilled that Justice will be playing an exclusive UK wide mini-tour. It's going to be amazing."
Xavier de Rosnay of Justice says: "We're really looking forward to playing in the UK again – especially in London. One of our favourite memories of playing live was in London when we played at the Astoria just before it closed a few years ago. It's really exciting to be playing the tracks from our new album 'Audio, Video, Disco' – we're working on the lightshow now to make sure it looks as amazing as possible."
The Big Pink say: "It's fantastic to be playing the NME show. The NME have been with us pretty much since day one so to be part of any NME bill is always a pleasure. We're more excited than we've ever been to play live shows, and this time round we're going to come from a completely different place with it. Last time it was very simple bass, drums, guitars, samples and keyboards, but now we've really gone to town with our setup. There's going to be a lot of effects and walls of noise – I think it's going to be bigger than ever."
Marina and the Diamonds says: "I can't wait to play the show. Obviously I've played my old songs a lot live, so it's going to be nice to perform material from the new album. Now I've done one big tour, I know what I'm going to do with this one. There's going to be a strong cinematic element to it – I can't really say anything more than that yet, but I know it's going to be a really important and special show. It's a one-of-a-kind gig – the first time I'm going to be singing the new songs – so it's definitely one that hardcore fans should come to."
Charli XCX will kick off the Shows in style at London Lexington on 8th February followed by Sheffield folk-rock duo Slow Club who will bring their unique approach to London Heaven on the 9th February. Former-Gallows frontman, Frank Carter will bring his new project Pure Love to Bush Hall on 14th February. Southampton trio Band of Skulls will play XOYO on 15th February and O2 Shepherd's Bush Empire will welcome Merrill Garus' tUnE-yArDs on 15th February. Oxford dance-act, Totally Enormous Extinct Dinosaurs will play London Heaven on 16th February whilst The Electric Ballroom plays host to Australian four-piece Cloud Control on 17th February. The Big Pink, who released their new single 'Stay Gold' last week will be at The Garage on 20th February.
Philadelphian songwriter, Kurt Vile will play Camden's Koko on 21st February. Alex Turner endorsed Alabama Shakes hit The Boston Arms on 22nd February with Cinematic electropop Dane, Oh Land taking to the stage at London Heaven on 23rd February. Swedish collective Little Dragon will descend on the HMV Forum on 24th February and Marina and the Diamonds will be showcasing material from her eagerly-anticipated second album at O2 Shepherd's Bush Empire on 26th February. The Drums return to the NME Awards circuit once more to close the Shows by playing Roundhouse on 27th February.
Tickets for the NME Awards Shows 2012 will be available on pre-sale exclusively through www.NME.com from 9am on 16th November and will be on general release from 18th November.
NME Awards Shows 2012 Dates:
Feb 8               Charlie XCX – London Lexington
Feb 9               Slow Club – London Heaven             
Feb 9               Justice – Bristol O2 Academy
Feb 10             Justice – Brixton O2 Academy
Feb 11             Justice – Birmingham O2 Academy
Feb 12             Justice – Glasgow O2 Academy
Feb 13             Justice – Manchester Academy
Feb 14             Pure Love – Bush Hall
Feb 15             Band of Skulls – XOYO
Feb 15             tUnE-yArDs – O2 Shepherd's Bush Empire  
Feb 16             Totally Enormous Extinct Dinosaurs – London Heaven                                
Feb 17             Cloud Control – Electric Ballroom
Feb 20             The Big Pink – Garage                       
Feb 21             Kurt Vile – Koko
Feb 22             Alabama Shakes – Boston Arms                                                        
Feb 23             Oh Land – London Heaven
Feb 24             Little Dragon – HMV Forum               
Feb 26             Marina and the Diamonds – O2 Shepherd's Bush Empire    
Feb 27             The Drums – Roundhouse
Tickets for Justice's Manchester date go onsale this Friday at 9am via http://www.gigsandtours.com/