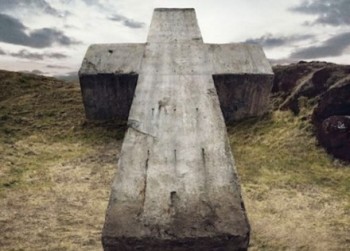 Following the launch of 'Audio, Video, Disco.' their epic follow up to 2007's Grammy nominated ''Ć',  Justice announce their new single 'On 'n' On', released on the 27th Feb on Ed Banger / Because Music.
'On 'N On' is one of the true standout moments from 'AVD'. Strident synth, harpsichord and melotron melodies are paired with thundering Bonhan-eseque drums and the the yearning vocals of Morgan Phalen of NYC's Diamond Nights to unforgettable effect, in what is surely destined to become a global festival anthem. In addition, Justice are gearing up to hit the road for their world tour, hitting Britain's shores in February 2012 for their biggest UK concerts to date as part of NME's Awards celebrations…
Having defined an era with their dantean live show for † which saw the duo creating an electronic storm from behind a wall of Marshall amps and their iconic glowing crucifix, these 2012 show will see Xavier and Gaspard once more return to the stage as sole performers and have this to promise:
Xavier explains: "We are rehearsing now – to make those two albums coexist as one big piece is exciting, AVD takes, † into another dimension and vice versa – twice more songs, thrice more fun".
Feb 9th Bristol Academy
Feb 10th Brixton Academy
Feb 11th Birmingham Academy
Feb 12th Glasgow Academy
Feb 13th Manchester Academy