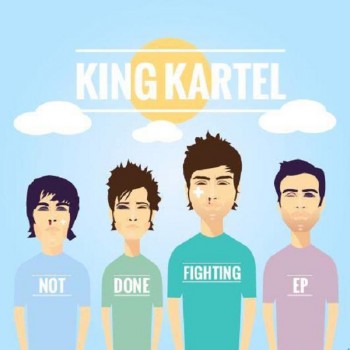 Having formed in September 2012, the success of King Kartels first single 'Stone Cold Killer' was enough to see them do a nationwide tour – an impressive feat for any new band. Now a year later, they release their debut EP Not Done Fighting.
This four-piece, Manchester-based indie-rock band are recommended for fans of Oasis, Stone Roses, The Libertines, The White Stripes and Jake Bugg, so one would presume before even listening that this wont be anything particularly inventive or surprisingly different.
The opening track comes in the form of first single 'Stone Cold Killer'. I must say the opening few lines aren't mind blowing, but then a drum beat kicks in that is far more interesting than expected. A 'rat ta tat tat' of a snare, with pop, love-oriented vocals, and then a guitar with reverb more suited to the indie rock referenced in their bio all make their entrance. The drums in this track are varied and a highlight for me. The vocals harmonies towards the end are reminiscent of the Crystal Fighters summer smash, Cave Rave, from earlier this year.
The second offering from this four track EP comes in the form of 'Shine On Me'. Now you truly hear the rocky, Manchester indie side to this band. With a more traditional sound the lyrics are unusually positive. Track 3, 'Aftershock', is a fast-paced, party anthem with wailing guitars and thumping drums, and 'All Talk No Trousers' is the humorous title of the final track. Every track seems to be quite different to the last. The final track is surprisingly dark and broody yet still 'bouncy'. It almost sounds like a different band, more Muse yet less epic.
Not Done Fighting is a good debut from this four-piece. Although it doesn't break new boundaries or tread unknown ground, it does make for a good listen and is varied enough to remain interesting. Considering it has already lead to a UK & Ireland tour, I think the band will continue as they began and be on a number of festival line-ups next summer.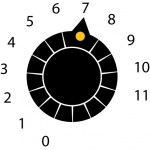 Release Date 01/10/2013 (Independent)
King Kartel Official | Facebook | Twitter | Soundcloud