To start with a cliché, when I was young Bruce Springsteen was so ubiquitous, so well-established that the only thing I could do, as an angst-y sixteen-year-old, was to disregard him. To me he was nothing more than a crusty, jingoistic, cheese-peddler who clashed badly with my nascent nihilism. But time changes everything, and ten years on my feelings are far more ambivalent. I'm still convinced that "The Boss" (how unbelievably inappropriate is that nickname?) sails far too close to that point where sweet becomes saccharine. Sometimes he's carried off in a sea of treacle, and it makes me want to unleash the bees. But when he gets it right, when he successfully combines those big (read massive) tunes, melodies and choruses with his sobering and eloquent passion for celebrating those desperados who live in the darkness on the edge of town, as on 'Born in the USA' or 'Atlantic City', his genius becomes as apparent as Tony Blair's disingenuousness.
After Springsteen released Born to Run in '75, due to contractual obligations and legal battling with his former manager, he took a forced three year hiatus. In that period he recorded a colossal body of material, a fraction of which became Darkness on the Edge of Town. The Promise is that material which got left behind, re-lacquered, but substantially preserved in its original form.
The only track to appear on both The Promise and Darkness on the Edge of Town is 'Racing in the Street ('78) – though this version is longer and rockier. It's a touchstone for fans. Springsteen wants to make sure they know that we're back in '78, but it's also a conceptual statement. It's as if he's saying, "But what if I had chosen these songs instead…" He's also chosen it, because it's amazing, and even with the help of Emmett Brown and his magical, flying DeLorean, there's no rewritten version of the past that could have excluded this fantastic track. Of his body of work Bruce Springsteen said, "I spent most of my life as a musician measuring the distance between the American dream and American reality," and the success of each track can be measured against this statement. On 'Racing…' the gap slowly widens, until the song's central character is imprisoned by this dream. But he decides to relive his younger days one last time anyway…It's a little bit Hollywood, very sentimental, but deftly done, and, in the end, as it reaches its crescendo, deeply affecting.
Springsteen is at his best when he combines his study of the American Dream with the trials of working class America. And I'm not talking about the pseudo-concern of Britpop that was little more than dickheads sloganeering. I mean a genuine, guttural empathy for an entire subculture. The problem with The Promise comes when he writes simple love songs and the overblown music overshoots the shallow waters of his vision. The mismatch makes for something underwhelming. 'Racing in the Street ('78)' overshadows the rest of Disc 1 so much that it looks pallid in its shadow. 'Gotta Get That Feeling', for instance, is Springsteen-light, featuring all of his musical trademarks, but none of his classic lyricism. 'Someday (We'll Be Together)' is an overly-schmaltzy affair, 'One Way Street' is better, 'Because the Night' sounds like an atavistic eighties power ballad in disguise, but they're all a long way away from that later, brilliant manifestation of Springsteen that wrote Nebraska and Born in the USA. This sense of disappointment pervades the majority of the album.
Still, Disc 2 is stronger. Though an obvious premise, 'Ain't Good Enough For You' is nevertheless an enjoyable romp, 'It's a Shame' features a nice central riff and a man so under the thumb he can see the dirt under the fingernail. 'Come On Let's Go Tonight' is a primitive, though no(t much) less enjoyable, version of 'Atlantic City'. 'Talk to Me' is verging on classic Springsteen, but none of this stuff made it onto Dark Side on the Edge of Town, and there's an obvious reason for this…it simply isn't good enough. So where does this leave us?
What makes The Promise potentially special for fans is that we get to witness Springsteen in a transitional phase – somewhere between the young upstart of Born to Run and the intellectually incisive, fully formed songwriter of Nebraska. But if you're not a rabid fan, such a character study will hold little interest for you.
Saying that, even though I'm not really convinced about the quality of music comprised by The Promise, my respect for the man has only grown by immersing myself in its sounds for a week. Take 'Outside Looking In' for instance. It reveals Springsteen's love of classic rock n roll – there's something very Buddy Holly about this – but it also sounds a lot like the Arcade Fire, and though not a great tune, it's a solid reminder of just how influential he is, both musically and lyrically, even when he's not at his best. All this leaves me with the growing belief that, in another ten years, "The Boss" will be the king of my music collection.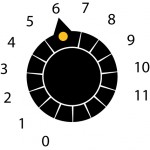 Release Date 15/11/2010 (Columbia)