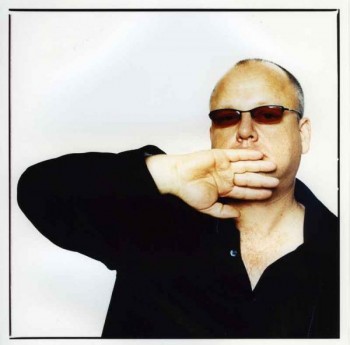 Black Francis of Pixies will be at Manchester's historic Albert Hall on Wednesday 20th November for a no-holds-barred onstage interview conducted by Dave Haslam; followed by questions from the audience. It's a unique chance to find out more about the life and work of the legendary, enigmatic Pixies frontman.
Black Francis (real name Charles Michael Kittridge Thompson IV) is a founding member of the Pixies, one of the most loved rock bands of the late 1980s and early 1990s. At this 'Close Up' event he will be talking about his life, in private, and with the Pixies; from the groundbreaking albums Surfer Rosa and Doolittle, through the acrimonious split in 1993, the 2004 reunion, the recent departure of Kim Deal, to the new material, including 'Bagboy', which was followed in September 2013 by EP-1, the first collection of new Pixies music in more than two decades. His songwriting has always been thrillingly unconventional and intriguing. There's so much to talk about; a man and a band that are so influential and justifiably celebrated.
Pixies are in Europe this Autumn, and the evening following this event they play  the Manchester Apollo, a gig which sold out in a matter of minutes.
 'Close Up' feat. Black Francis has secured an appropriately inspiring and atmospheric venue; the historic Albert Hall on Peter Street in Manchester.
Doors at 6.15pm – full bar available – event starts 7.45pm.
TICKETS £12 plus fees; on sale now from http://www.quaytickets.com
Albert Halls Official
Dave Haslam Twitter