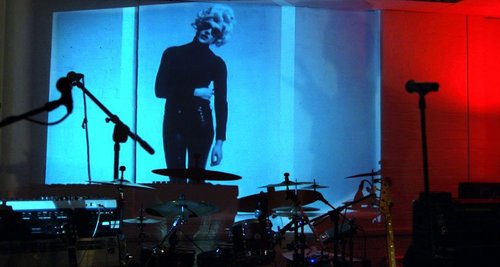 VENUE NAME: KRAAK
ADDRESS: 11 Stevenson Sq Manchester M1 1DB
CONTACT TELEPHONE NUMBER: 07855 939 129
CONTACT EMAIL ADDRESS: [email protected]
WEBSITE: http://www.kraak.co/home/
FACEBOOK: http://www.facebook.com/KraakManchester
TWITTER: http://twitter.com/kraakspace
ESTABLISHED/HISTORY: KRAAK is two multi-purpose and low-cost spaces for art, music, exhibitions and photography.
CAPACITY: 150
PEAK TIMES OF THE YEAR:
BEERS AVAILABLE: Brew dog, Goose island, Brooklyn,
LIVE MUSIC CURFEW: 1am
BAR TIMES: open til 3.30 am
REGULAR LIVE/CLUB NIGHTS: Wet Play, Black Bee Soul Club,  Drunk At Vogue,  Off The Hook
HOSTS FOR CITY FESTIVALS:
BEST ASSET: wooden floor and the kraak alleyway
INFO FOR BANDS/PROMOTERS
MOST MEMORABLE GIGS:  Demdike stare, MMoths, David Thomas Broughton, julianna barwick
RECOMMENDED PROMOTERS: Hey Manchester, Now Wave, Grey Lantern, Fat Out Til You Pass Out, Cloud Sounds, Buried Bones
HOW TO PUT AN EVENT ON: Get a strong bill together, then artwork and tickets, then promote it
HOW TO GET TO PLAY THE VENUE: HEADLINE/SUPPORT: Put your own show together or get in touch with a promoter.
TICKET POLICY FOR VENUE HIRE: Online tickets
PA SYSTEM DETAILS:
DJ Equipment: 2 * Technics turnables, 1 Vestax PMC-05 pro III mixer, Allen & Heath Xone 32 mixer, 2 * Numark NDX 400 CDJs
Tech Spec: Large stage area * 2ft high Peavey 24 FX 24 desk Yamaha graphic EQ
6800W total for front of house PA : 2 * Ohm TRS 218 subs
2 * Ohm TRS 212 mid/high
1 * Ohm CFU-A3 amplifier
1 * Ohm EA 2400 amplifier
1 * Ohm cred controller
3200W total for stage monitors: Behringer CX3400 Super x Pro Stereo 2 or 3 WAY Crossover
2 * Talex 1200 Watts Speakers (each has 2 15″ bottoms/mids and titanium tweeters with horns)
2 *Alto SXM 112 Tourmax Stage Monitors (400W each)
3 SM58s
1 Sennheiser e602 MKII Kick Drum mic
3 SM 57s
SOUND ENGINEER/PA/BACKLINE/OVERNIGHT STORAGE INCLUDED IN VENUE HIRE: Yes to all except backline.