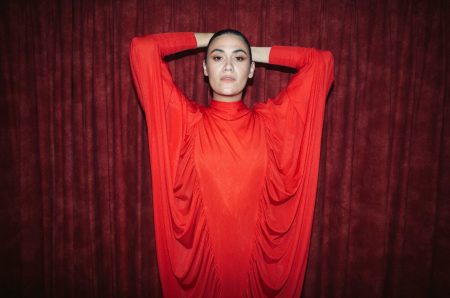 Nadine Shan has made a welcome return with her first new music since 2020's 'Kitchen Sink'.
'Topless Mother' is the initial track to be released from her forthcoming album, 'Filthy Underneath', which will be out on 23 February 2024 via EMI North.
Shah describes the song as being "about a counsellor I worked with that I couldn't get along with. I'm pretty certain the feeling was mutual. And I'm also pretty certain she'd find this funny. Some people just don't click and some arseholes like me write songs about it."
Prior to the album, Shah has a few live dates lined up and can be seen in Manchester supporting Young Fathers at Albert Hall on 28 October 2023.