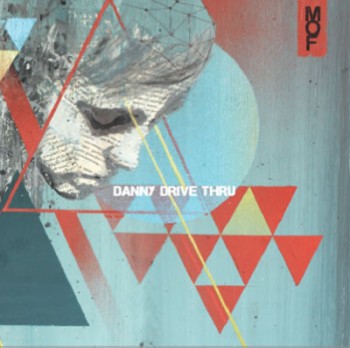 Danny Drive Thru, both DJ and Producer, has been having quite a busy 2011, with his music featuring on the Nihon Kizuna fundraiser compilation alongside the likes of Kode 9, Onra and Slugabed, as well as the recent Finest Ego collection of UK and Irish producers, which saw him in the company of such contemporaries in the beat scene as Flako, Kelpe, Om Unit and many more.
He is topping it all off with this, his first solo release of original works, on the Mind On Fire imprint. Although production is now his main focus, Danny originally made his name as a DJ, playing everything from Jungle to Hip Hop at various underground nights in Manchester. However his skills behind the decks haven't gone un-noticed and he can be heard in clubs all over the country, and on occasion at the popular Hoya Hoya night and at this years Soundwave festival.
His beats have been gaining wider acclaim this year too after his Virtua Rap single (Fat City) was picked up by such luminaries as Kutmah for his Stones Throw podcast and Thom Yorke, who not only featured the track in the Radiohead "Dead Air Space" chart but also in his set at the seminal Low End Theory in LA.
The 7" is limited to just 300 copies and will be hitting shops and online retailers along with the digital downloads from from October 17th. In keeping with the ethos of Mind On Fire, special attention was paid to the artwork and this time round the eye catching sleeve design was painted by graffiti and stencil artist Tank Petrol.
The release date also coincides with the Mind On Fire collectives 7th birthday and we will be celebrating in fine style with a party (Oct 14th) featuring an array of great guests and Mr. Drive Thru himself. After 6 years of events, 2011 saw the inception of the label and this single follows our debut release, Great Minds Vol.1 which compiled 8 producers of various styles.
The record will hit the shops on Monday 24th October, with digitals following on Monday 7th November, and a launch party in Manchester this Friday (14th): https://www.facebook.com/event.php?eid=148151895278152