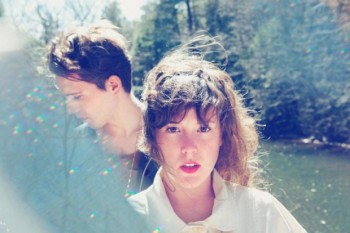 Purity Ring's Corin Roddick has reworked their song 'Belispeak' to feature a ferocious new verse by Danny Brown. Brown, who first saw Purity Ring on their summer tour, expressed interest in wanting to work with them via Twitter. The two then exchanged ideas through email and Brown re-imagined 'Belispeak's fairy-tale creepiness as an evocative snapshot of his childhood in Detroit, while Roddick reworked the production into a maximalist banger.
Purity Ring is the Halifax/Montreal-based duo comprised of Corin Roddick and Megan James. They make lullabies for the club, drawing equally from airy 90s R&B, lush dream pop, and the powerful, bone-rattling immediacy of modern hip hop. Megan's remarkable voice is at once both ecstatic and ethereal, soaring wistfully above Corin's intricately chopped drum programming, trembling sub-bass, and skewed vocal samples.
CLICK HERE FOR YOU FREE DOWNLOAD
Purity Ring return to the UK in November in support of their recently-released 4AD debut Shrines. Doldrums will be the main support on the UK leg.
November
20th – LONDON, Scala
23rd – BRISTOL, Bristol
24th – MANCHESTER, Sound Control
26th – LEEDS, Hi-Fi Club
27th – GLASGOW, Stereo
28th – LIVERPOOL, Kazimier