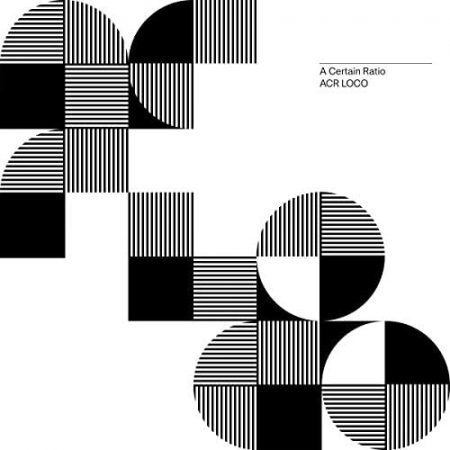 Which band can claim to have had The Beastie Boys at their debut NYC gig, Madonna supporting them in the early 80s, and also labelled 'that jazz band from Wythenshawe'? Welcome back, A Certain Ratio. 
I used to listen to ACR on the long bus journey from Wythenshawe to Altrincham on my Walkman (yes I am that old!), in my school days, and knowing a band from my then much maligned 80s suburb had managed to create such other worldly sounds was a revelation to me. ACR have been pioneers of electronica for decades, starting off with a darker edge to their sound with the Martin Hannett Factory Records produced greatness of early singles 'Flight' and their cover of 'Shack Up' still acclaimed as industrial funk classics. Yet ACR have always evolved throughout their forty plus years of existence, and their latest album 'Loco' pushes the sonic soundscape into new places, somehow reassuringly familiar yet exploring new avenues at the same time. 
Denise Johnson who sadly passed away earlier this year, was a member of ACR and her vocals add an extra dimension to the excellently titled 'Bouncy Bouncy' with its funky basslines and robotic Daft Punk style vocals complimented by Johnson's soaring melodies. It's like Funkadelic let loose in an industrial northern warehouse, utter genius. As is 'the sublime electro pop of 'Berlin' with plenty of lush harmonious backing vocals from Johnson.
Elsewhere 'Always in Love' is the kind of ACR pop only they can do, it's gentle modicum electronica, with a sniff of New Order and a dash of OMD, then by contrast 'What's Wrong' sounds like some sort of dystopian nightmare with robotic voices barking questions like an electro synth sci fi soundtrack, and 'Taxi Guy' is a fiesta let loose and frolicking in your eardrums.
This is their first album of new material in twelve years and they've lost none of their electro funk greatness. A triumphant return.
ACR: Loco – Out Now (Mute)