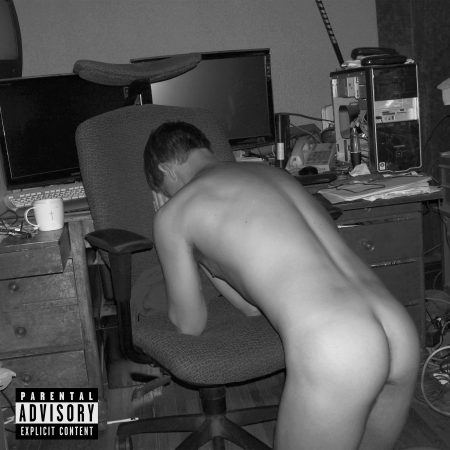 As 14 October marks National Album Day, it would be rude not to listen to a new album this weekend. Here Silent Radio issues its guide to this week's releases.
The Drums          Jonny   
Heartbreaking, playful, raucous, and serene all in turn, it confronts the deep-rooted childhood trauma founding member Jonny Pierce experienced growing up in a cult-like religious community in upstate New York, and triumphs over the long shadow it cast on his life and relationships for years.
Ella Ronen          The Girl With No Skin   
Ella Ronen's story, like her songs, often reads like a work of magical realism. A quiet choir child, turned undercover agent in the Israeli army, turned poet. She reportedly began singing in utero, and composed long, detailed stories long before she could write, by dictating them to various adults. The details of her life are intricately woven into her songs.
Gotts Street Park              On the Inside   
Leeds trio that blends vintage soul with alt-R'n'B and has collaborated with Celeste, Kali Uchis, Yellow Days and Rachel Chinouriri.
Maria Uzor         Soft Cuts             
First release from member of Sink Ya Teeth takes influences from a whole array from Aphex Twin through UK garage, Sylvester, Flying Lotus, Siouxsie And The Banshees, dubstep, Drexciya, '90s RnB and even Disney.
Maple Glider     I Get Into Trouble           
She mixes folk-pop hooks with delving back into her Christian childhood while deconstructing her relationship to her body, alongside concepts of consent and shame.
Mike Donovan                  Mike Donovan meets the Flashlight       
Former member of Sic Alps and Peacers steers a fluctuating path through a maze of glammy, garage-style psych-rock.
Allah-Las             Zuma 85             
A band that melds surf rock washes with folk rock jangle and rock takes a looser approach on their latest album.
Melanie De Biasio           Il Viaggio            
The title is Italian for 'the journey' and was recorded in the Italy of her ancestors and her native Belgium. It is conceived as a voyage in sound.
Joe McLeod        The Dancer and the Bear             
Indie folk songwriter and multi-instrumentalist with an album that explores everything from love and loss to the natural beauty of his native Canada.
Holly Humberstone        Paint My Bedroom Black             
A fragmented and dark love letter to friends and lovers from the BRIT Rising Star of 2022 and 2 time Ivor Novello nominee.
Green-house     A Host for all Kinds of Life           
An album that addresses the semi-viral concept of "solastalgia", the longing and distress experienced by individuals as a response to environmental change/degradation on an eco-ambient release that encourages the listener to slow down and take stock.
The Streets         The Darker The Shadow, The Brighter The Light
An album filled with Skinner's trademark lyrical wizardry and beats honed over a decade of building his other career as a legitimate bass/rap DJ in clubs released alongside his debut feature film of the same name.
Scouting for Girls             The Place We Used To Meet       
Album that starts out with all-out pop before moving into more reflective territory.
Sonic Tides         Six Sided Square – 6th   
Belgian band with blend of noise rock, stoner rock, and psychedelic influences.
Squirrel Flower Tomorrow's Fire              
A record that sees Ella Williams sound move from its hushed, minimal roots into stormier territory.
Dinosaur Jr         Where You Been             
30th anniversary reissue of album which became their most popular to date and included the single 'Start Choppin'.
Marc Almond    Tenement Symphony    
6CD and DVD boxset of Almond's 1991 collaboration with Trevor Horn which yielded 3 top 40 hits.
Pat Todd and the Rankoutsiders               Sons of the City Ditch    
A mix of classic '70s punk rock roots with country, blues and rock'n'roll in a manner that sits somewhere between Exile on Main Street and LAMF.
Provoker             Demon Compass             
LA band who have developed their languid post-punk sound by adding deep hooks and plaintive, bright melodies to create the dragging, atmospheric ache of melancholia
The Breath          Land of my Other            
Ten original tracks of raw acoustic-minded music. Songs that tell stories in ways that soothe, stir, exalt, and touch emotional chords.
Upchuck              Bite the Hands that Feed            
Ty Segall produced album smuggling in waves of sentimental emotion and clever pop songwriting under a veil of pulsing rhythms and scorching riffs.
The Menzingers               Some of It was True       
Philadelphian punk band whose album showcases how the band's songwriting has expanded beyond their own personal experiences, drawing from what's happening around them and the lives of those who keep this world's lifeforce pumping.
Federico Aubele              Time Drips On My Bed 
Latin down-tempo electronica with eclectic influences that range from tango and bossa nova to dub.
Irontom               GEL pt.1              
OTT band that combines arty post-punk and prog influences with psychedelic flourishes and funk-rock grooves.
Air Drawn Dagger            Songs to Fight the Gods To EP    
Electro-emo, angst pop collective whose EP covers such topics as decrowning the patriarchy, the uncertainty of destiny, and rallying against a capitalist hellscrape,
Helena Deland                  Goodnight Summerland              
Her new songs have simpler musical arrangements than 2020's dream pop debut 'Someone New', focussing on the sheer joy and transformative power of a good song and inspired by Joni Mitchell and Vashti Bunyan.
Muriel                  Muriel 
Album from Cardiff lo-fi group in which frontman Zak Thomas explores themes including the stages of grief and his own spirituality.
Maimuna Memon           More Than I Bargained For         
Artist who blurs the preconceived boundaries between the worlds of music and theatre, with three of the EP's tracks featuring in her acclaimed one-woman stage show 'Manic Street Creature'.
CMAT    Crazymad, For Me          
An abstract break-up album – about what happens when you are still angry about something that happened 10 years ago". It's also a concept record of sorts – involving time travel, Belle Epoque Paris and a woman who may or may not be CMAT in the future.
Geese   4D Country EP  
Companion-piece to their album 3D Country.
Cobrah                 Succubus EP      
Multi-faceted experimental artist with EP about demons.
Dead Nice           Obscene EP       
Leicester melodic punks whose EP is loosely based around the concept of an island that gets cut off from the mainland every night.
Johnny Jewel     Holly Original Motion Picture Soundtrack            
His tenth album of experimental film music, the movie has been nominated for the Venice Film Festival and opening the Ghent Film Festival.
Saturday's Heroes           Wanderlust & Hardships             
Swedish group with a melodic and vibrant take on punk rock.
Leon III                 Something Is Trying to Change My Mind              
Texas-based psychedelic dreamweavers move in the direction of shorter songs on their latest album.
Laura Misch       Sample the Sky
An LP that responds to nature's patterns through organic electronic productions, embodied lyrics, wind inspired saxophone, singing and synthesis all woven into intricately crafted left-field pop songs.
Varg       Ewige Wacht     
German metal band putting emphasis on their pagan roots.
The Vintage Caravans    The Monuments Tour (Live)       
Icelandic trio with a live album that goes on a psychedelic journey of guitar-driven classic and blues rock influences.
MRCH   TV Bliss EP         
An EP of shoegazy, dreamy pop.
Dakar    Say It Again       
With a sound they describe as "analog rock for a digital world', it's a blend of 90s guitar-driven alternative hard rock, indie, punk, modern, and southern rock influences.