A batch of remixes normally act as a subtle reminder that 'THIS BAND STILL EXIST' ahead of a more important release, and tellingly on the day Stubborn Heart's 'Penetrate EP' is released, announcements have been made about the release of a new 27-track deluxe edition of their well-received debut. I am not suspicious.
Deluxe editions are normally a good measure of how successful an album has been, proving that it can be re-wrapped, re-sold and most importantly, people are willing to listen to anything made around the time of the 'debut', when the creative juices were seemingly flowing.
Penetrate 12" focuses on the lead track of that successful album, which received 'album of the year' at Giles Peterson's worldwide awards. This song describes a love/hate relationship over dulcet tones and rolling drums, here, Santucci opens the song with a spuriously sexy yet painstaking lyric "You're my flower, let me pull out your petals." The relationship is described perfectly when Santucci declares "we collaborate to irritate" a line which acts as a telling paradox of the perfect duo behind Stubborn Heart, Fitzgerald and Santucci, who together endow this song with a shimmering spacious chorus, before 'you're so bad' is simplistically repeated over increasing percussion, as the song drives to a successful final flourish.
Then comes the three remixes of the song we have just listened to, headed up by Walter Ego's remix of 'Penetrate'. Here, bassy thuds are accompanied by long drawn-out jazz trumpet sounds, before the vocals are bedded over a beat, just slightly faster than the original, although the remix has a promising start, differing entirely from the original, it soon sinks back into itself, brining nothing to the party, the first and last party it will probably ever be played at.
One remix of the same song down, two to go. However, this one is even more interesting, this is a Stubborn Heart remix of a Stubborn Heart song, which we have already heard; now for the third time! This remix, however is thankfully different, formed around a footwork opening, the lyrics are refreshingly bedded over by a ringing alarm clock sound, before a sprawling fuzz allows the chorus to soar. Then, a subtle breakdown occurs leaving piano and vocals alone lifting anticipation, before a glassy percussion version of the chorus shatters around us, this here, is definitely the EP's finest moment.
Leo Invisible's remix comes next, he annoyingly allows 'Penetrate's' lyrics to ring clear, that line 'you're my flower let me pull out your petals' on the fourth hearing, has now really become boring. This remix may as well be the original, it really is dull throughout and just like this EP, at times it's hard to grasp the point of it.
'Nighthawks' yes 'Nighthawks' comes next, you heard it, a different track from 'Penetrate', drinks all round. This song although it has it's pertinent moments, opening with a folky cello and endowed with techno-sounding beats. Ultimately it falls short as the percussion fails to develop and my overriding thought is there a reason why this song is a B-side.
As I said before, deluxe editions measure a success of an album, and when announcements that Matthew E White's remarkable 'Big Inner' was to be given the deluxe treatment, we were subtly pointed to a six minute Hot Chip remix of 'Big Love', much more subtle than stubborn Heart's insistent pointing. That technique works much better for me and lingers curiously in your head, but as seen by the number of tracks on Stubborn Heart's upcoming deluxe album, 27, yes, 27, it becomes clear that this band really are stubborn in that they want you to hear every version of every song they've ever made. On the showing of this EP, please relent!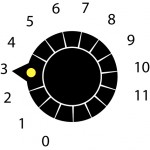 Release Date 30/09/2013 (One Little Indian)