1 Alasdair Roberts – Band On The Wall
The delicate folk of brilliant Scots songwriter Alastair Roberts is an absolute joy to the eardrums. Based in a traditional folk sound, Roberts weaves tales of forlorn characters, happiness found in the simplest of pastimes and stories of travels near and far. 
1 Cinematic Orchestra – New Century 
A band who fuse together electronica, soul, jazz and ambient soundscapes, celebrate the 20th anniversary of their acclaimed album 'Man With A Movie Camera'. From ethereal sonic textures to sweeping strings and jazz infused beats, The Cinematic Orchestra know how to create music for every mood.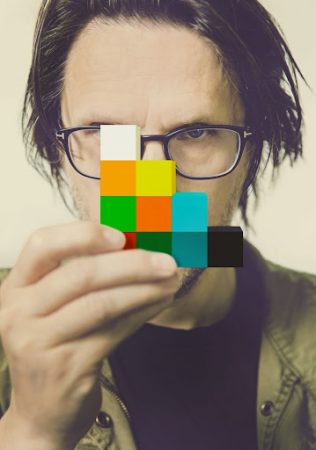 1 Steven Wilson – HMV Arndale Centre 1pm
Doing a tour of record shop in stores to promote his latest album 'The Harmony Codex' the maverick London based electronics wizard plays a special gig in HMV. Expect sublime Sunday afternoon beats laden with riffs. 
2 and 3 PJ Harvey – Albert Halls 
One of the UKs finest songwriters returns to our city for a two night stint at the Albert Halls. Following on from the laidback folk of recent album 'I Inside The Old Year Dying', (see our Silent Radio album review PJ Harvey) with multi instrumentalist and acclaimed composer John Parrish also in the band, and a huge back catalogue of astounding songs to choose from, it promises to be a thrilling live set. 
3 The Irrepressibles – Stoller Hall
Brilliant composer Jamie Irrepressible brings his subtle piano based compositions to the Stoller Hall for a night of classical based tunes filtered through a melodic pop lens, and scattered with eclectic twists and turns. Having amassed a huge following over this previous three albums, this northern composer never fails to impress.
4 Gang Of Four / Loose Articles – Ritz
The post punk grooves and spiky riffs of Gang Of Four have influenced so many artists since they burst into an unassuming musical landscape in the late 70s. Despite the sad passing of guitarist Andy Gill in 2020, the remaining members from the 1981 line up joined by legendary guitarist Dave Pajo from Slint, are back on the road. Support comes from the brilliant Mancunian punk band Loose Articles whose last single 'Sinead Loves Bitcoin' was a fine slab of melodic ferocity.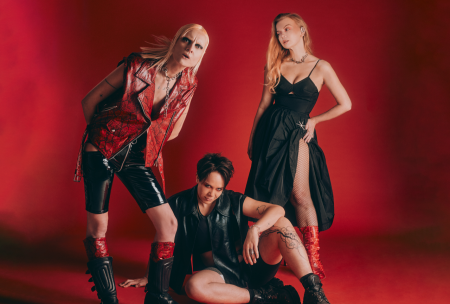 5 Dream Wife – New Century
London based rock trio make a welcome return with their indie rock tunes and punked up energy. Having played a host of major festivals including Lollapalooza and Primavera plus support slots for The Rolling Stones, Garbage and The Kills amongst others, this live set should be one not to miss.
7 South By Zero – Deaf Institute 
Mancunian quartet South By Zero have been gaining a steady following over their last few releases. Blending melodic guitar riffs with a pop sensibility (see our feature South By Zero) they are ones to watch in a small venue while you still can.
7 Vader / Vomitory – Rebellion
Two heavyweights of the current death metal scene bring a night of intense metal mayhem to Rebellion. Vader are celebrating their 40 year reign as death metal greats, ably supported by a reformed Vomitory who are now more than 30 years into their musical odyssey.