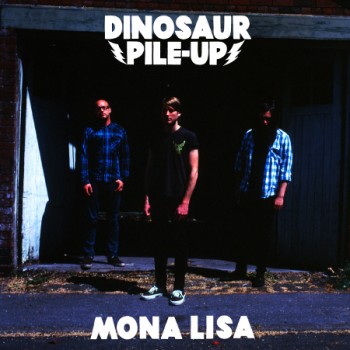 'Mona Lisa' is the first single from Dinosaur Pile-up's forthcoming debut album, Growing Pains.  The Leeds three-piece makes no qualms about their love of the Foo Fighters, and this single certainly makes a fitting tribute.
From the get-go there's a pervading US, 90s feel; the late 90s particularly, where grunge metamorphosed into jock-rock.  And like that latter period there's a marked lack of the grunge era's defining anguish, and consequently any real passion.
However, Dinosaur Pile-Up evidently do share that late 90's trait of being able to churn out a light, catchy pop-rock tune, as that's what Mona Lisa is.  Like the Foo's the structure is simple, but effective: slow(ish) verse, fast chorus, slow(ish) verse, fast chorus.
The gist of the song is: I'm losing it, I need more money, and time's ticking on. And it's all delivered on a bed of fat power chords. But, that sense of anguish is betrayed somewhat by all the vocal harmonising.
There's something about British bands with this ostentatiously US sound that suggests a bit of an identity crisis. And it's hard to imagine Dinosaur Pile-Up sustaining this sound, beyond those growing pains, without eventually having to relocate stateside.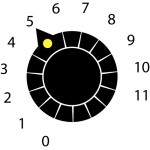 Release Date 27/09/2010 (Friends Vs Records)