While primal guitar and catchy lyrics may be desired at a gig or during a night on the town, at home many people are more than partial to something delicate and enigmatic. Sometimes sad, sometimes uplifting, panoramic, but never anything less than beautiful, they will find A Winged Victory for the Sullen to be just such a record.
A composer collaboration featuring Dustin O'Halloran and Stars of the Lid's Adam Wiltzie, A Winged Victory for the Sullen make music of grace and grandeur. Back in 2007, a chance conversation planted the seed of what would be an inspired alliance; a partnership that, four years on, is now unveiling its first full-length work.
Here, piano-led opener 'We Played Some Open Chords' is deftly ambiguous, and a delight. At once yearning and yet retaining an aura of mystery, it frames a complex mood serenely. While the album has a broad, expansive air, it is by no means an overproduced, studio-sounding venture. The sustained cello and violin notes are pure throughout, and where piano features, its reverberations are intense, capturing the feeling of the musicians being in the room with you.
Later tracks introduce subtly-applied effects. 'Steep Hills of Vicodin Tears' dissolves into a pulsing blur, rising from which emerges the atmospheric 'A Symphony Pathetique'. Closer 'All Farewells Are Sudden' weaves in birdcall and human-voice-like sounds, drawing the album to a tender conclusion.
A cinematic, engrossing experience that you will want to enjoy in its entirety, A Winged Victory for the Sullen's most intriguing quality is that you feel something different each time you hear it. And when you listen, you can't help but think that for its creators, it could be just the start of something very special. This album truly soars.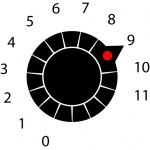 Release Date 12/09/2011 (Erased Tapes)