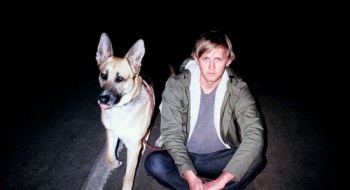 WATERS, the new project from former Port O'Brien front man Van Pierszalowski, will release their debut single 'For The One' on September 12th on City Slang.
The first track to be taken from the album 'Out in the Light' which is set for release on September 19th, 'For The One' was recently leaked online and has already topped the blog charts and spread like wildfire. It's raw and impassioned, unlike anything Pierzalowski has written before.
'For The One' sees Pierszalowski attempt to go full-throttle, hold nothing back and offer grunge-sheathed pop. As with each track on the album, Pierszalowski's sanded, reedy tenor sings about starting over, jealousy, and yearning for an easy, steady life, the intimacy and emotional intensity underlined by John Congleton's stark production.