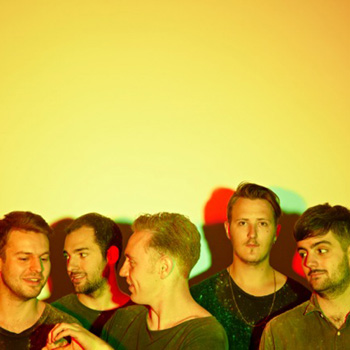 Having become the toast of the blogs and those in the know with their early releases 'Rio' and 'Gator', Brighton's Cave Painting announce the release of a new single, 'So Calm', their debut album, 'Votive Life' and a UK tour throughout October.
Cave Painting's debut album, 'Votive Life', released on September 24th, features the singles to date alongside nine further tracks that further the quintet's subtle blend of atmospherics, swelling choruses and underplayed grooves to create songs of immense proportion but intimate atmosphere. Throughout, Adam Kane's vocals act as unifier, whether spinning tales of love and loss or naked emotion, marking out one of the most distinctive voices of 2012.
Prior to the release of the album the band offer 'So Calm' as their next single and a taster for those still playing catch up. A fractured calypso imbued with glacial guitars, 'So Calm' ably demonstrates the huge assurance that underpins this band's music. 'So Calm' was premiered via RCRD LBL on 27th July, and is available to download for free from the band's website.
The video for 'So Calm', produced by Robin Antiga and Jimmy Alhander, the team behind the much praised shorts for 'Rio' and 'Gator' was shot in the Mojave desert and will be premiered online on August 6th. Shooting was delayed for a day by a huge storm which saw cast and crew take shelter in a Cowboy themed hotel in Pioneer Town for the evening.
A limited edition 7″ single will be released on September 10th, before a digital remix bundle on September 23rd. Cave Painting's debut album, 'Votive Life', follows a day later on September 24th.
Tour Dates:
OCTOBER
HEADLINE:
9 Tues BRIGHTON Green Door Store
10  Wed LONDON (venue to be announced)WITH GAZ COOMBES:
17 Wed NEWCASTLE Academy 2
18 Thu GLASGOW King Tuts
19 Fri MANCHESTER Club Academy
20 Sat LEEDS Brudenell Social Club
21 Sun BIRMINGHAM Academy 2
24 Wed LONDON XOYO
25 Thu NOTTINGHAM Rescue Rooms
26 Fri BRIGHTON The Haunt
27 Sat OXFORD Academy 2 Tickets
28 Sun BRISTOL Fleece