Money, The Shadow of Heaven, wealth and religion, the twin asteroids of humanity's destruction, grand topics for an equally grand album. When you listen to this debut from the Manchester 4-piece it certainly seems that they are looking to encompass the city, the earth and stars and everything inbetween. Money mainman, Jamie Lee, expands in this interview in the Guardian:
"If you truly love and trust a band, then you'll gladly surrender yourself to their way of thinking – allow those musicians onstage to communicate those songs in a way that's completely truthful to their art. That sense of sacredness has perhaps been lost in the last few years."
The likeness to Jesus on the album cover did not occur to me initially, I presumed it was a jump for joy – surely such ambiguity is intentional – but combined with Jamie's thoughts on the sanctity of music it is a fitting image. Indeed, like the real Jesus, The Shadow of Heaven feels tantalizingly out of reach, which is, surely, the point. The intrusion of the paparazzi into music has deflated the myth of the godlike rock star, and punk made it seem that anyone could make great music, a mistake in my opinion. Great music should be somewhat intangible, and for any music lover it is often hard to believe that their favourite songs and albums emanate from mere mortals. Money are looking to put the mystery back into music, to depunk it, if you will, with a wry smile in parentheses.
For a band that exists primarily to make music sacred once more, 'So Long (God Is Dead)' is a drippingly ironically-named opener. And indeed, it really is a song made to exist in the shadow of heaven, recalling all the best things about religion – the overawing churches, artwork, cathedrals – a feat that, at times, may seem impossible. Imagine for a second that you are a medieval peasant and you step, for the first time, into St Paul's Cathedral. That feeling of wonder and awe, of standing at the feet of something greater than you can understand, is precisely what 'So Long (God Is Dead)' evokes. That they achieve this is something remarkable. Lee falsettos like a choir boy – Money occasionally play 'Jerusalem' at live shows – and then, AND THEN (!), the twinkling guitars, organs, drums and backing vocals slowly segue in, and out goes the gravity. Ladies and gentlemen you are floating in space. Wow! Best foot forward and all that; look at it stretching beyond the event horizon.
Who's Going To Love You Now' continues in the same vein, exalting in its quasi-religiousness. Though it's looser and dreamier, 'Bluebell Fields' would fit very well in Animal Collective's Merriweather Post Pavilion.
'Goodnight London', a track that breaks epic's tyranny, is a deeply beautiful paean for the night. Money might specialise in awe, but like lots of bands, they are at their best when they go against their instincts. The scene here, where it's just Jamie and his piano, feels intimate to the point of uncomfortable intrusion; it's a musician's job to bare his soul. It would take a deadman to not be moved when he sings, "And every boy I've ever loved, and every girl I've ever loved close their eyes and said goodnight London". Music does not get much better than this.
'Letter To Yesterday' builds round a simple baseline to a rather chilling and emphatic shout of "all this blood"! Indeed, looking back often feels like bloodletting. 'Hold Me Forever', track 6, is the first point on the album where the songwriting does not match the scale of the music, the cascading guitar-line on the chorus falling flatly on barren ground. The apocalyptic 'Cold Water' brings things back on target, and 'Cruelty of Godliness' is another wonderfully hallowed and intimate moment. Typically for a title track, 'The Shadow of Heaven' is a partial letdown (see 'Lost Souls' by Doves for instance), but 'Black' finds Jamie stripped back to himself and the piano once more, a combination that never disappoints.
Back in 2009 I caught a previous manifestation of Money, Books, at Mad Ferret Festival, having won the Ferret Factor's Battle of the Bands. I wrote this about them at the time:
"Books vaguely entertain with their Kings of Leon-style stadium rock. The feral screaming in one track is spine tingling, but the rest of the set is a bit mannered and epic".
Money mainman Jamie Lee, a friend of a friend, tracked me down and asked me, in a friendly manner, to expand upon my admittedly dismissive and lazy comments, at which point I backtracked. I've wondered ever since whether it's worth reviewing up and coming bands in such a manner, and to a conclusion I have not come.
Four years later, some things have changed fundamentally, where others have stayed the same. The greatest compliment I can make is that Money have shaped a distinct, stadium filling sound that could belong to no one else. Certainly, it's still "mannered and epic", but it's unmistakably their own, and more often than not it's every bit as sacred and glorious as intended. I could compare it to Kings of Leon once more, but they no longer deserve to stand in Money's shadow, and I suspect that Money will cast an awesome shadow with this and in the future. Jamie, I surrender.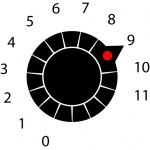 Release Date 26/08/2013 (Bella Union)