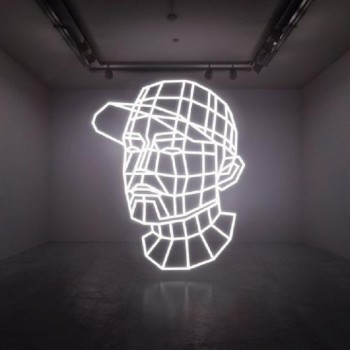 He sounds like a dark superhero nemesis haunting the alleys and sidewalks of some fictional North American future city. Or perhaps the murky pools that lie within the darker recesses of our psyches. In fact, he is Josh Davis, ironically from the Northern Californian town of… Davis, and for the last 20 years he has been behind some of the most innovative electronic music to have filtered out of the human imagination and into nightclubs across the planet.
DJ Shadow really made his name with 1996's Entroducing album, which famously was the first album made entirely from samples. And that meant DJ Shadow made it into the pages of The Guinness Book of Records, as well as those of DJmagazine. He also made a mark by providing much of the music for James Lavelle's U.N.K.L.E. electronic supergroup, and their '98 album Psyence Fiction.
It's therefore apt that this overview should now appear, marking two decades spent on two decks. Reconstructed forms a strong and successful overview of the career of DJ Shadow, over one CD and double vinyl. For those true aficionados, The Definitive DJ Shadow will be released at the same time, a multi-disc box set limited to 500 copies, each signed by DJ Shadow. With eight discs, one 12" vinyl and full illustrated booklet, that's one for the true completists.
Over the years, DJ Shadow has managed to provide the soundtrack to both urban dancefloor and metropolitan living room, superheroic beats and supine grooves, low slung hip hop to folky influences. This career overview stretches from the mellifluous beats of 'Won't You Be' through the mellow acoustics of 'I've Been Trying' to the smudged, grimier electric guitars that feed into 'Listen'. Taken together the album creates contemporary, urbane soundscapes over which vocals float like moody clouds, in the shape of folk like Thom Yorke on 'Dark Days' and Richard Ashcroft on 'Lonely Soul'. In terms of chronology, the album stretches back to pre-Mo Wax days running right up to the most recent album The Less You Know, The Better and two brand new cuts – 'Won't Be You' and 'Listen' – featuring vocals from Terry Reid. The quality is sustained throughout; the same raw beat underpinning all the music, through all these years.
DJ Shadow will step up for a rare appearance at the Warehouse Project on November 9th. It took them six years to persuade him to play at their old Store Street home, so this is set to be one special evening. Time for Josh Davis to step out of the shadows…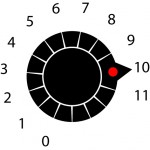 Release Date 24/09/2012 (Island)