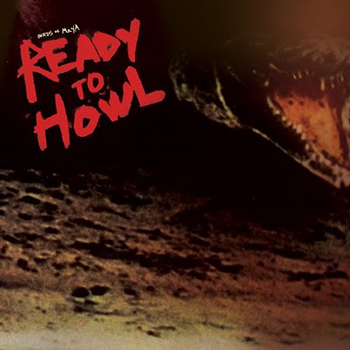 Over the past few months and years, dropouts all over the world have been nodding out to the amped up riffing of Purling Hiss and the economical chug-a-lug zen of Spacin'. But only the most committed seekers have been privy to the roaring big bang that started it all: Birds Of Maya.
Agitated Records are to reissue the CD of 'Ready To Howl' – a locked-in dynamo that gets real, real gone at the strike of the first note.
Formed in 2002, Birds Of Maya are three men from Philadelphia purveying the finest meat n' potatoes neanderthal rock group operating in the world today, and they're undoubtedly the outfit most committed to creating throbbing, thoroughly relentless, blues-based hard rock.
Astute listeners will note 'Ready To Howl' nods to the fried power-rock of Split-era Groundhogs or the relentless garage mayhem of High Rise recorded under claustrophobic, sub-Funhouse decadence. Anyone with ears will hear fried-Hendrixisms all over the 3-song double-LP and soundtrack to an upcoming feature length film of the same name. The film, deals with one dude's struggles in and outside of polite society. According to the producer, "the order of events is something like… getting off of work, partying, a parking lot bottle fight with a marine, driving drunk, the purchase of a deadly snake for purposes of revenge, hitchhiking, off road driving, car accident, the folly of vindictiveness, and finally a physical and metaphorical ascent to the highest point of the mountain." The soundtrack follows the same line, with album tracking Friday, Saturday, and Sunday.
Tracklisting:
1. Ready To Howl
2. Porch Dude
3. Heavy on Sunday
Bonus Tracks:
98: Untitled:
Birds of Maya w/ Harmonica Dan (from Regulation 7")
99: Untitled:
Birds of Maya w/ Harmonica Dan
(b-side of Regulation 7")
 'Ready To Howl' will be released through Agitated Records on October 1st