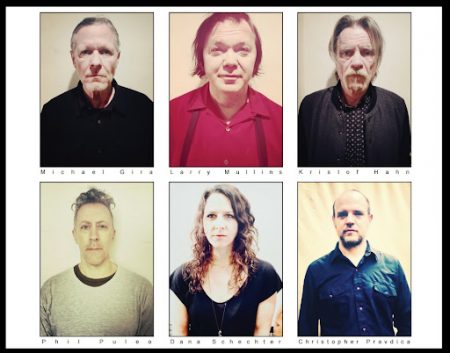 Swans: Albert Halls: 12th August 
Legendary US noise rockers make a triumphant return to Manchester in support of brilliant new album 'The Beggar'. The NYC guitar band first formed in 1982 and were part of the explosion of experimental guitar bands from NY which included Sonic Youth, Suicide and The Bush Tetras. 
Mannequin Death Squad – 12th August, The Castle
Australian rock duo bring their melodic grunge infused tunes to these shores. They make such a colossal sound, it's hard to believe there's just two of them alternating between vocals, guitars and drums. Catch them in a small venue while you can
The World Is A Beautiful Place & I Am No Longer Afraid to Die – 15th August, Night & Day
The US indie rockers bring their anthemic melodies to Night n Day for what promises to be an emotional thrill ride of a gig. Having released their last album in 2021 the emo tinged guitar sounds have melded into a harder rock mountain of heavenly riffs.
Turnstile – 16 August, Victoria Warehouse
One of the finest hardcore metal bands of recent years, Turnstile, manage to combine intensity with melody to create a sound that has found them attracting huge acclaim and taking hardcore metal to the masses.
Kelela – 17th August, New Century
When it comes to exciting futuristic electronica with a huge slice of RnB brilliance, Kelela is head and shoulders above the crowd. There's always an openness and honesty to her lyrics and on latest album 'The Raven' the sonic textures and lyrics combine to create an other worldly musical experience.
Cat Clyde, Sarah Jarosz- 17th August, Band On The Wall
Canadian indie folk musician Cat Clyde has been steadily building a following for her brand of melodic americana. Inspired by Patsy Cline, and Bobby Gentry, she ventures over to the UK in support of fellow folk influenced songwriter Sarah Jarosz who is a four time Grammy Award winner from Texas.
RXPTRS – 20th August, Satan's Hollow
Drawing on rock, metal, punk and hardcore, this Bristol bunch are on tour following last year's debut 'Living Without Death's Permission' and recent brand new single 'The World On My Tongue' they bring their unique blend of intensity to Satan's Hollow for what promises to be a great rock night.
Boygenius- 23rd August, Piece Hall, Halifax
Not actually playing Manchester but down the road in Halifax, the alt pop trio play the beautiful Grade I listed building The Piece Hall. Following the release of the astounding debut album 'The Record' earlier this year the songwriters Phoebe Bridgers, Julien Baker and Lucy Dakus take their sublime, dark, dream pop melodies on the road.
John Cale – 24th August, Albert Halls
The legendary Welsh innovator and Velvet Underground member makes a rare trip to Manchester in support of the brilliant new album 'Mercy' released earlier this year. A true musical pioneer, expect plenty of top rate tunes from his vast back catalogue as well.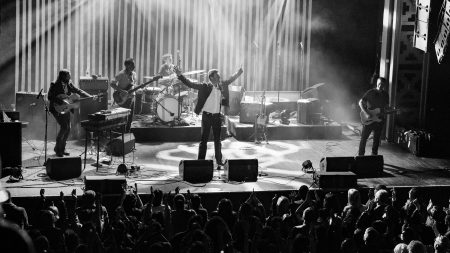 The Walkmen – 26th August, New Century
Few bands have received such huge acclaim, influenced so many, yet remained relatively under the radar as NY indie rockers The Walkmen. Bursting out of the early 2000s NY music scene, they released a string of amazing albums until they went on hiatus in 2013 with several members pursuing solo careers. Now reformed, it's a long overdue return to our city for these NY legends.
Noel Gallagher's High Flying Birds, Primal Scream, Future Islands – 26th August, Wythenshawe Park
With latest album 'Council Skies' Noel went back to his South Manchester roots for inspiration, so it's fitting that his tour for that album calls at Wythenshawe Park. Noel's songwriting has always had an anthemic slant to it, yet his recent solo work proves he's not afraid to experiment too, and no doubt they'll be plenty of huge Oasis tunes mixed into the set as well. Support comes from two other huge indie bands in the form of Glasgow's Primal Scream and Baltimore's Future Islands.
Hot Milk (Acoustic)  – 26th August, Yes
Celebrating the release of their debut album 'Into The Void' on 25th Aug, Manchester band Hot Milk play a rare intimate acoustic show at Yes, before heading off to blast the main stage at Reading and Leeds Festivals this August Bank Holiday. They've also been chosen for some support slots with Foo Fighters next year.
The Aces – 28th August, Academy 2
Bringing their pop rock melodies to our city, The Aces arrive hot on the heels of worldwide a claim for their third album 'I've Loved You For So Long'. Managing to channel the gentle, harmonious sounds of bands like The Cranberries and The Sundays, the four piece who all grew up in Utah, have their own take on guitar dream pop which has already seen them gain a huge global fan base.
Buck Meek – 29th August, Yes
As guitarist in the seminal indie band Big Thief, Buck Meek knows how to write a tune or two, so it's no surprise that the songwriting quality spills over into his solo career. Whilst in Big Thief it's often a collaborative effort with chief songwriter Adrienne Lenker, on his solo adventures Buck draws more on his americana influences to create a rich tapestry of guitar folk tunes. On tour to promote his third solo album, due out on 25th August on 4AD.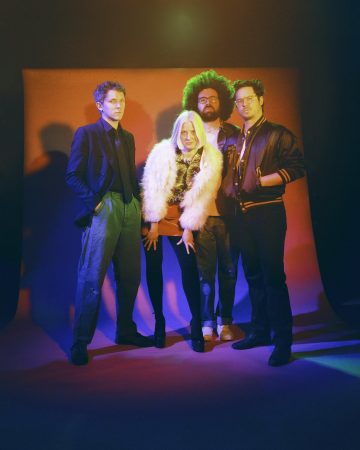 Ethel Cain – 30th August, New Century
No one melds goth tinged alt pop with mainstream appeal like Ethel Cain. 2022's album 'Preacher's Daughter' found her being propelled into the spotlight with its sublime mix of anthemic uplifting choruses rubbing shoulders with more delicate introspective tunes. Whilst in the UK supporting boygenius she calls into Manchester for her own headline show.
Be Your Own Pet – 31st August, Deaf Institute 
The fiery punk rock of Be Your Own Pet kicks as hard with melody as it does with guitar riffs. The Nashville garage rockers reunited in 2021 after a fourteen year hiatus and signed to Jack White's Third Man Records. Now touring the UK promoting third album 'Mommy' out 25th August, an appreciation of their fine rock n roll songwriting is long overdue and if the recent singles are anything to go by, this should be a great gig.