Ringo Deathstarr have announced details of the release of their second album. 'Mauve' will be released through Club AC30 Records on Monday 24th September 2012.
The album, produced by Elliott Frazier from the band, was recorded at The Bubble in Austin, Texas and Skylab in Los Angeles in the spring of 2012.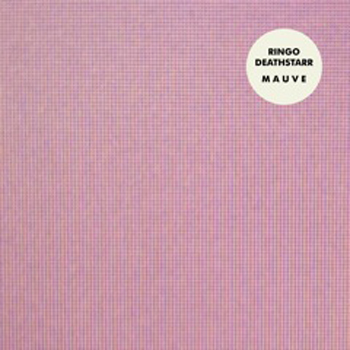 Tracklisting:
1. Rip
2. Burn
3. Drain
4. Slack
5. Brightest Star
6. Drag
7. Fifteen
8. Girls We Know
9. Nap Time
10. Waste
11. Do You Wanna?
12. Please Don't Kill Yourself
13. Wave
The album will be preceded by a single, Rip, on Monday September 10th.
Ringo Deathstarr formed in 2007 in their native Austin, Texas channeling influences such as The Cure, The Smiths, Fugazi and The Velvet Underground. They initially released a batch of singles on both sides of the Atlantic and in Japan – a self-titled EP in 2007 and in 2009, a brace of 7"s in the States, You Don't Listen & In Love.
Their critically acclaimed debut album, 'Colour Trip', was released in February 2011 and a compilation of their early singles, Sparkler, which had initially been available in Japan only, was released in the autumn of 2011.
2011 saw them play across the globe, including a rapturously received show at this summer's Fuji Rock Festival and a European support slot on last autumn's Smashing Pumpkins tour. A full U.K. tour will be announced shortly.
Ringo Deathstarr are: Elliott Frazier (guitars & vocals), Alex Gehring (bass & vocals), Daniel Coborn (drums).