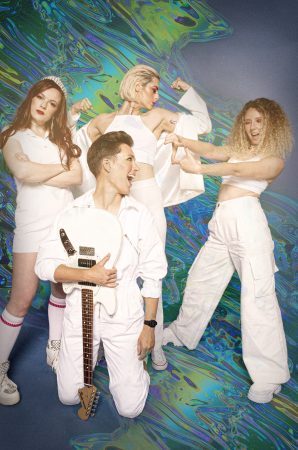 Dream Nails have released new track 'Vagina Police' from their self-titled debut album, set for release 28 August on Alcopop! Records.
Drummer Lucy Katz describes the new track as:
"our battle-cry against the persistent and pathetic-yet-insidious obsession of the state to police our bodies at any cost. It's a song about reproductive rights and (in)justice in all its forms."
Bassist Mimi Jassson adds:
"From abortions being illegal, to forced sterilization of trans people. We stand in solidarity with our trans siblings in the face of the UK's repression of trans rights."
The band have released a version of the song before, but this is a new version that has been produced by Tarek Musa of Spring King, who has produced the upcoming album. For the next month, 100% of Dream Nails' Bandcamp proceeds will be split between Abortion Support Network and Mermaids.
 Dream Nails Twitter | Facebook | Instagram