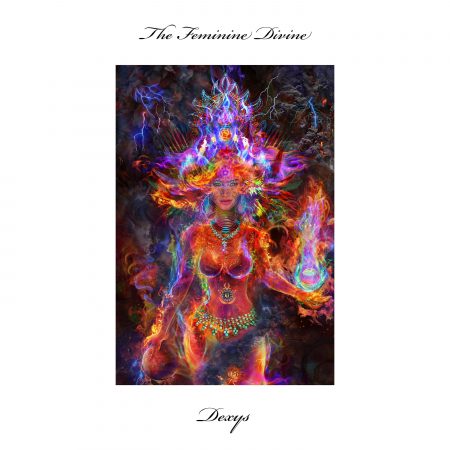 Few bands can compete with the legacy Dexys Midnight Runners created in the early 1980s. Both the donkey jacketed, amphetamine surge soul gang of 'Searching For The Young Soul Rebels' and the dungaree clad Celtic soul barrage of 'Too Rye Aye' burst with incomparable euphoric energy and intensity. Unlike the records of many of their contemporaries, these albums still sound phenomenally fresh and alive 40 years later. 1985's 'Don't Stand Me Down' took much longer to gain acceptance. Thriving on reinvention, they swapped the street threads for a young banking executive training programme look and eased back on the full-throttle tunes but the songs had a slow-burning intensity that was still recognisably Kevin Rowland's vision. That unique perspective had already been reflected in lyrical content that veered away from conventional pop territory, be it the chorus of Irish writers that made up early single 'Dance Stance' through to the unusually sympathetic take on aging in 'Old'.
Since then, there have been slim pickings for the Dexys devotee. After Rowland overcame a cocaine addiction, he released a 1999 solo record of cover versions, 'My Beauty', ridiculed at the time at least in part for his appearance wearing a dress at the Reading Festival but which now feels in tune with current less restrictive ideas about gender. Dexys finally released another album of new material in 2012's patchy 'One Day I'm Gonna Soar' followed by 2016's covers set 'Let The Record Show: Dexys Do Irish and Country Soul'.
The announcement of an album of new material, 'The Feminine Divine', is cause for great excitement among Dexys fans feverishly hoping that it will mark a return to something approaching their original glories. The title is inspired by Rowland's trips to Thailand and immersion in Eastern philosophies during which a teacher referred to women as goddesses. This started a process in which he reevaluated his attitude to women and the concept of masculinity that he had been raised with.
The good news is that it results in a soaring but reflective album in which he embraces self-criticism before becoming increasingly playful. It kicks off with a song that Rowland originally wrote in 1991, 'The One That Loves You' which revives the original Dexys template sweeping in with signature surging brass led by Big Jim Paterson's trombone, the song swept along by a mass chorus, an old-fashioned sense of chivalry and bristling with a spilling out of the pub with fists raised attitude ("I'm your man and I'll die to defend you") that will be challenged later on the album.
'It's Alright Kevin (Manhood 2023)' revamps a song 'Manhood' that first appeared on the 2003 compilation, 'Let's Make This Precious'. It begins with a spoken word introduction before launching into a question-and-answer session with the backing singers acting as a Greek chorus interrogating and commenting about his youthful assumptions about masculinity. Throughout, the songs have an approach which is every bit as much theatrical presentation as soul revue.
On the northern soul flavoured 'I'm Going To Get Free', full of swirling organ and swelling orchestration, the backing vocalists encourage him ("You can make it") to push on in a way that recalls 'Until I Believe in my Soul'. The album's one clunky musical moment, 'Coming Home', has elements of 90s pop dance crossover sweeping along a confessional song ("tortured by what I tried to be").
While the first half of 'The Feminine Divine' is recognisably a Dexys record, the remaining songs push into uncharted territory. The title track is a semi-spoken piece, over lush, slinky orchestration reminiscent of Serge Gainsbourg (but fortunately not sharing his unreconstructed attitudes) in which Rowland becomes the anti-Edith Piaf confessing significant regret: "I was brought up to believe all of this bullshit… we controlled, we bullied and we blamed it all on you… women have been put down for too long and it's down to you and me… women are the superstars, the goddesses on earth… we should be serving them for all we're worth". The slow-burning funk number of worship 'My Goddess Is' slides into the fantastic electro Betty Davis style workout 'Goddess Rules' in which a submissive Rowland is instructed in how to follow her rules.
While his vocals have a Marmite quality, those who watched the Sky Arts 'Greatest Albums Live' programme in which Dexys recently recreated 'Too Rye Aye' will be aware that even edging 70 Rowland is still in phenomenally good voice. The piano led, gently orchestrated ballad 'My Submission' illustrates this perfectly. With a gorgeous croon and torch singer style, it is the most beautiful thing Rowland has recorded, which is a very high bar indeed, as he promises to "dedicate my life to serving you". Concluding with the mid-tempo funk of 'Dance With Me', Rowland relinquishes any possessive desires and shares a dance with a partner before wishing her well as she goes off to explore the openside of their relationship.
While it is impossible to ignore Dexys rich history 'The Feminine Divine' is a record that from a new act would be never less than fascinating and often exquisite. However, the context of the band's backstory adds an extra dimension. While it would be virtually impossible to create anything to match those 1980s masterpieces, it is a worthy addition to their catalogue and confirms Rowland's place as one of music's most important mavericks.
Dexys: The Feminine Divine – Out 28th July 2023 (100% Records)