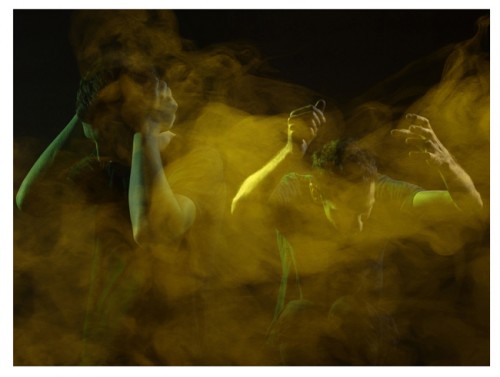 Walls are once again getting set to frazzle minds and make hearts swoon with the release of their second album 'Coracle' (26th September) on Kompakt – set to once again capture the shimmering layers of guitar and synths, ecstatic melodies and emotive vocals that made their debut an instant classic.
Their first single 'Sunporch' (out 29th August) reinforces the ground they explored with 'Gaberdine', a towering arpeggiated bass line surrounded by a swirling web of guitars and percussion – expect a much more dancefloor orientated set, taking the promise of their debut onto giddy new heights… They've received the great honour of being invited to tour the US with Battles in October and their ATP curated Nightmare Before Christmas event in December, as well as confirming their first ever NYC show at Cameo Gallery in Brooklyn on the 1st October, in addition to playing a clutch of European festivals (all dates below).
In addition to being a big hit with the critics, WALLS' debut was also a favourite amongst their peers – Jamie XX, James Holden (included them on his DJ Kicks), Caribou (asked them to remix his track Kaili as well as support him at his triumphant Shepherd's Bush Empire show), The Field (asked them to remix his track 'Leave It' and support him), Pantha Du Prince (who asked them to remix his track w/ Panda Bear 'Stick To My Side').
28/07/11 Trailerpark Festival DENMARK
12/08/11 Dockville Festival, Hamburg GERMANY
13/08/11 Pantiero Festival, Cannes FRANCE
26/08/11 Nowa Musyka, Katowice POLAND
17/09/11 The Arches, Glasgow, SCOTLAND
01/10/11 Cameo Gallery, NYC (headline show)
02/10/11 Royale Nightclub Boston +
03/10/11 Le National Montreal CANADA +
05/10/11 Grog Shop Cleveland +
07/10/11 Vic Theater Chicago +
08/10/11 Fine Line Music Cafe Minneapolis +
10/10/11 Starlite Room Edmonton CANADA +
13/10/11 Wonder Ballroom Portland +
10/12/11 ATP – Nightmare Before Christmas UK =
+ supporting Battles
= supporting Battles & Flying Lotus