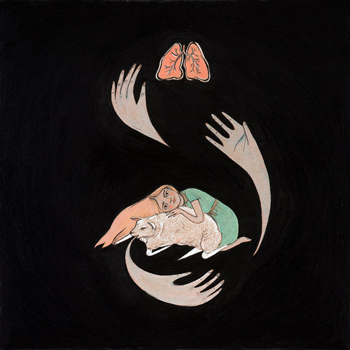 Searching for Purity Ring's discography seemed a logical idea at the time, as I kicked myself for letting their back-catalogue pass me by… before discovering that 'Shrines' is in fact a debut album. 4AD guarantee quality with a roster full of forward thinking artists who seem to have something in common, and yet all produce their own very strong and distinctive styles.
Corin Roddick previously manufactured lively Euro-Dance beats as part of Born Gold, but his new alliance with fellow Canadian and vocalist Megan James has produced a far more chilled and interesting sound. The set-up could be compared to Lamb, though the final product here is more harmonious. Grand, airy chords plunge you into your own imagination, most of the sounds float above you with occasional cold snaps and snare rattles, earthed by a muted and soft kick drum.
It's like dance music, made for people who are too cool to dance. Closing your eyes is advised, there's plenty of depth here to keep you interested and to help paint your own picture. 'Ungirthed' was the second of two 7″ singles available last year, the wobbly baseline gives it an urban edge, with Megan's voice blending beautifully in the electronic soundscape. It's like being told fables, over a beatbox, in Camden Town.
'Amenamy' is a highlight – the deep chords gather like a cacophony of rusty organ pipes, which build over a gentle breakbeat to a light and crystal clear chorus that is gloriously anthemic. 'Grandloves' slows things down and introduces a male vocal, his intervention feels almost too invasive, interrupting your time alone with the spellbinding ethereal female singer. That said, the tone of his voice blends perfectly, as has come to be expected, and creates an intriguing exchange.
'Cartographist' is like a dubby trip-hop remix of the Twin Peaks soundtrack – warm pad sounds borrowed from Burial's city compete for your attention by expanding and overpowering each other. A choking, run-down industrial backdrop produces this, the most melancholy moment during an otherwise pop-tinged experience.
'Belispeak' comes close to being UK garage at the start, or a softer version of The Knife, but builds to something more upper-class during the chorus, returning to its roots for the verse. This was the other single from 2011, exposing a progression from dance beats to reduced BPM, with more focus on the melody.
The album successfully holds your attention throughout, adding new twists to the tale and surprising at every turn. 'Obedear' showcases Megan's vocal perfectly, her phrases and lyrics intrigue and keep you hooked, from her deep and dark fairytale storytelling up to her breathy falsetto. Corin's production strikes a perfect balance throughout, buzzing with ideas from various sources that gel effortlessly. It's hard to believe that this is a debut album.
The images that are evoked here appeal to me, it's a place that I'm very much happy to spend time exploring. 'Shrines' is sonically colourful, rising from street level with high ambition, armed with an arsenal of bright ideas.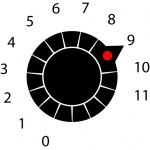 'Shrines' will be released through 4AD on July 24th