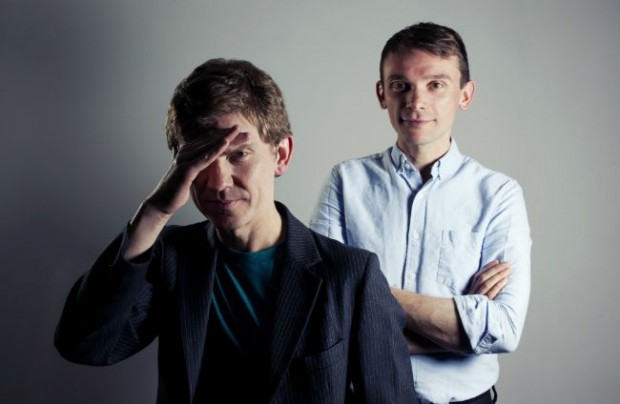 Field Music
are set to perform a newly commissioned live score with the
Royal Northern Sinfonia
and electronic duo
Warm Digits
to accompany
Asunder
, a film telling the tale of the North East's involvement in the Battle of the Somme, one of the most horrific battles in World War One.
The collaboration marks the event's centenary, and Asunder brings together some of the region's most exciting contemporary and classical musicians: Field Music, Royal Northern Sinfonia and Warm Digits plus award-winning British artist and filmmaker Esther Johnson and respected music writer, film producer, curator and member of best-selling pop band Saint Etienne, Bob Stanley.
David Brewis says of the commission:
"The chance to write something completely new and play it with an orchestra doesn't come around very often. And as we heard about the plans for the film, the idea of telling a more complete story about our home town and how the war affected it was very appealing. There's nothing quite like hearing a full orchestra right in front of you and if we get it right, then the balance between what you see and hear on screen and what you see and hear from the musicians should be spectacular.
"One of the other things which intrigued Peter [Brewis] especially about this project was our love of the orchestral music from that period. Stravinsky's The Rite of Spring premiered in 1913, Schoenberg's Pierrot Lunaire in 1912. Bela Bartok and Maurice Ravel were composing, as was Claude Debussy, so it was a time of huge change in harmony and composition and we've dipped into that period for inspiration a lot."
Royal Northern Sinfonia will be conducted by Hugh Brunt, Artistic Director of the London Contemporary Orchestra, and Radiohead collaborator.  Sunderland quartet The Cornshed Sisters will also perform an a cappella rendition of traditional Wearside folk tune "The Rigs of Sunderland Fair."
Writer and Asunder Creative director Bob Stanley:
"For me, Asunder is an opportunity to work with a group I've admired from afar for years, Field Music, and one of my favourite documentary makers, Esther John- son, as well as a group I only discovered last year but are one of the most thrilling electronic acts in the country, Warm Digits.
"The premiere will be a truly unique event – the combination of a live score to a new film featuring some incredible archive footage and fascinating local stories, along with the other events going on inside and outside the Empire should be a really memorable day, and I hope one that people will be talking about for years to come. I want everyone who sees it to take pride in the region's unique history and to feel they can help to build its future."
Asunder paints the picture of Somme through largely unknown personal experiences. The film will be narrated by Kate Adie OBE, with Alun Armstrong as the voice of the Sunderland Daily Echo & Shipping Gazette.
Asunder will premiere at the Sunderland Empire on 10th July before touring at selected venues.
To book tickets visit www.atgtickets.com/shows/asunder/sunderland-empire/ or call the box office on 0844 871 3022.