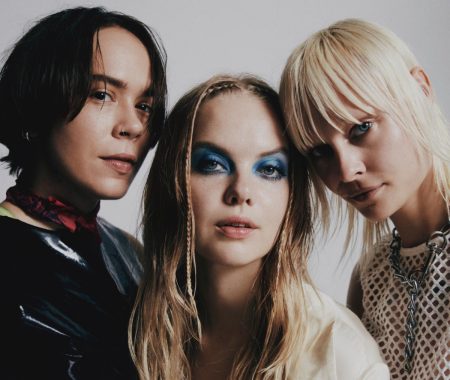 London-based trio Dream Wife have announced their new single  'Temporary', about the often unspoken struggles of miscarrying.
'Temporary' is for a friend who went through multiple miscarriages and is now pregnant again," the band explains of the song. "It's about the heartbreak of repeatedly putting your body through the transformation and danger of pregnancy, and it's about holding space for dreams of creating new life and trying again. Miscarriages are not often in the media but as it is experienced by so many, it is important to speak."
The band has also announced that all proceeds from digital Bandcamp pre-orders of upcoming album 'So When You Gonna…' will be donated to Black Minds Matter and Gendered Intelligence. Black Minds Matter connects Black individuals and families with professional and mental health services across the U.K., and Gendered Intelligence aims to increase understandings of gender diversity, working with the trans community and those who impact on trans lives, with a focus on supporting young trans people aged 8-25.
'So When You Gonna…' is released on July 3rd and you can pre-order here: https://dreamwife.bandcamp.com/album/so-when-you-gonna.
The band will (hopefully) be on a UK tour in April 2021.
Dream Wife Official | Facebook | Twitter