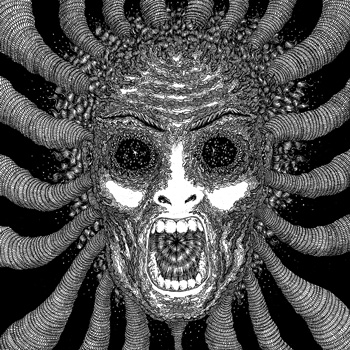 There's no stopping Ty; releasing singles and EPs under various names, playing in numerous bands, and hopping from record label to record label as if they were bars on a pub crawl – He started in 2005 with Epsilons, then joined Party Fowl as well as The Traditional Fools, The Perverts and Sic Alps as a guitarist and drummer, while simultaneously launching solo projects with Mikal Cronin and White Fence. The Ty Segall Band are Mikal Cronin, Charlie Moothart, and Emily Rose Epstein.
Psychedelic garage rock drives him on. Along with, presumably (if we're to follow stereotypes here), a large amount of alcohol. The song 'Death' starts this – one of three albums planned for 2012 – an uncomfortable, horror film sound is tortured out of a guitar before a plodding single note bassline adds some order and builds to a raucous, reverb-laden chorus.
Early on, the riffs contain few note variations, the melodies are simple, but the raw energy is infectious. Live performances must leave all exhausted and beer soaked, The Black Lips and Jay Reatard are the closest matches that I can think of, occasionally sounding 60's and British, despite originating from the San Francisco Bay Area.
Time signatures become more intricate as the album progresses – off-notes and unrestricted guitar breaks throw you against the walls and much anarchical shouting threatens to induce a riot. The title track 'Slaughterhouse' is a highlight with a thrilling, perpetually ascending guitar riff and tormented screams.
'The Tongue' swiftly follows, giving you no time to recover, but restoring a little order with almost audible lyrics. Runaway chords lose their inhibitions again, and again. Forget about the neighbours and crank it up.
'Tell Me What's Inside Your Heart', once it gets going, gives Fleetwood Mac's 'The Chain' and good run for it's money. 'Wave Goodbye' shows how a simple combination of notes can be so effective. Distortion and volume helps, of course… this is pure, bottled adrenaline.
I challenge anyone to listen to this album and sit still, it's about letting go and enjoying yourself without taking anything too seriously. There's an exhausting amount of passion, skill and imagination here, during the 39 minutes and 21 seconds.
Ty starts 'Diddy Wah Diddy' by telling his band to play "extra fast". God only knows what the lyrics are. The instruments are played to within an inch of their lives… it's a Slaughterhouse for musical instruments. "Fuck this fucking song".
Half the tunes are under 3 minutes long, but the finale 'Fuzz War' pads it out a bit with 10+ minutes of wailing noises and what sounds like air raid sirens, and steam trains. I'm not sure this extended and rather self-indulgent ending is necessary. A 30 minute album would've been fine, they've thrown enough effort into each tune, here, to cover two conventional albums.
'Slaughterhouse' repeatedly goes over the edge and claws itself back. It dices with death. The live show must be eventful.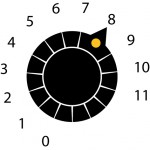 'Slaughterhouse' will be released on June 26th via In The Red