As live music begins to emerge from its enforced hiatus, a multi-venue festival in Bolton is hoping to help kick-start a return of the marvels we've all been missing so dearly. To find out more we caught up with one of the organisers of the event, Ivan Crompton.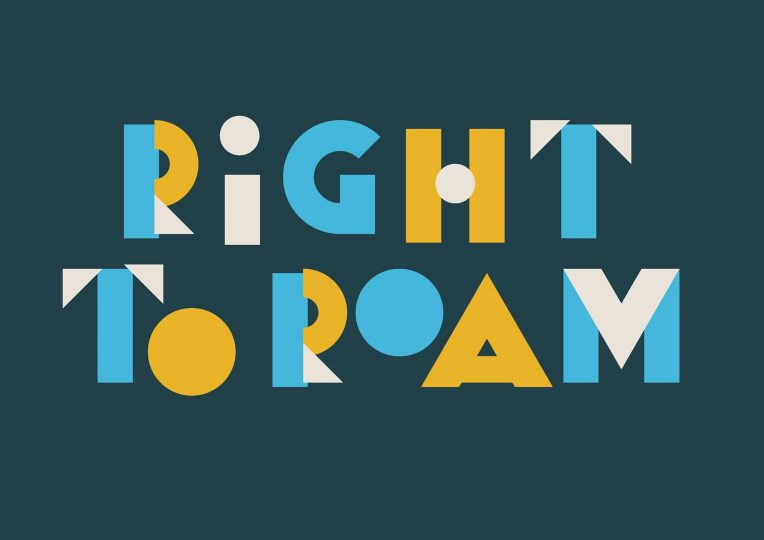 Right to Roam is a brand new festival, why is now the right time for it?
We were discussing how to collaborate with other organisations before the pandemic and wanted to develop something that we could build upon, this year seemed the right time to start that journey and even if restrictions are needed we know that the time is right so the town and beyond can have a flavour of what the festival is about
How did you get involved with the organisation of the event?
A discussion with Matt (Carrs Pasties / RockIt) / Roddy and Catt (The Octagon) / Tom and Jim at the Alma / Alison and Rachel at the Market Place Bolton and us (Ivan and Julie) who run a young persons music project with the Carrs called RockIt established a working group and have had quite a few meetings, initially just a few of us and then widened the circle in order to see if we had the same vision
Personally I've promoted a lot in Bolton and have already known that as a big town we need a cultural and creative offer for people to enjoy the town
Have you taken inspiration from any other festivals you've particularly enjoyed in the past?
I would say Primavera as it's the most eclectic and diverse festival of genres and also an amazing time. UK based festivals like Dot to Dot, Kendal Calling, Tramlines, Pie Race etc are wonderful events and the people who spend so much time making them happen deserve all the credit
What makes Right to Roam different from other festivals?
I suppose the collaboration and we want to do that more. The only way to start, create and develop a scene is to work with people, be kind and also support others. It's maybe a strange thing to say but the more that happens the better it can be for everyone, musicians, artists, backstage heroes, audiences and organisations
Who are you most excited about having on the bill?
All of them lol, ERC with Maxine is a coup, Beans on Toast is sensational, we saw Ist Ist recently at Manchester Academy and they were stunning, plus Lukas Setto who is a number one UK soul artist, Cowtown who I adore and have put on for many years plus all the young Rockit artists like Clouds and Errors, Izzzy there's a lot to see

Ist Ist
Playing the Octagon on Friday 16th July
Have you noticed any pandemic-related hesitancy or nervousness from acts while assembling the lineup?
Absolutely and understandably so, I think everyone wants live music back and a sense of that feeling when a band or artist is in a live environment but it isn't going to be the explosion that I think people thought it might be. There is still caution and a lot of people have messaged about restrictions / mitigations and also because we are in Bolton we seem to have been in the news a lot recently.
The artists just want to get on with playing as they have missed so much even with how well everyone has adapted, in many ways nothing beats the live stage
Why have the three venues been chosen?
The Octagon was the only one not to reopen during the lockdown as it was still being refurbished, so as an iconic Bolton landmark it's the perfect choice and the perfect stage for the artists playing that space. The Alma is one of the best venues around and has housed many national and international artists so that was an easy choice and then the market place have expanded their offer so it's not only shopping but spaces to be creative. We are setting up a well-being, art and music bar (WAM) so this is the perfect space for showcasing some more amazing talent.
Are there are any surprises still to be announced?
We have a few surprises and a few artists jumping on, certainly in the future many more
Have you looked ahead to potential future editions of Right to Roam?
Yes indeed, this is a development plan and also a collaboration so more organisations, artists and musicians can take part. The aim is to get to a stage where some bigger named artists can be playing with local ones on a big stage…
Is there anything else you'd like everyone to know?
We really would like people to have a good time, we are a friendly bunch, we want that feel. There are some amazing bands involved, some that people may not see on such a stage again
Tickets and further information for the event are available at https://www.righttoroambolton.com/. There are four different wristbands available to purchase, access to all the venues on both days will require all four wristbands at a total of £60, but you can pay as little as £10, depending on which artists you want to see.

Beans on Toast
Headlining the Octagon on Saturday 17th July
Following the four week delay to lockdown easing announced by the UK government on 14th June, Right To Roam are committed to continuing with the festival as planned. A statement from Ivan reads:
Here at Right To Roam HQ we have planned for every eventuality…so we are proud to say THE SHOW WILL GO ON!! In fact, with everyone's best interest at the heart of what we do, we planned the first wave of tickets with social distancing in mind. This means you will be safely seated in venue, able to order drinks and snacks, and have a great view of the performance whilst enjoying a unique intimate gig with AMAZING artists. We now have a VERY LIMITED number of tickets for sale …SO BE QUICK and grab yours whilst you still can! At the Octagon, you'll be allocated your own seats that will be yours for the duration of your stay at the venue. If you have a R – Roamer ticket you will of course be able to move between venue, taking up an available seat when you arrive. As people move around the festival, sanitation stations will be readily accessible and all areas will be sanitised between uses.