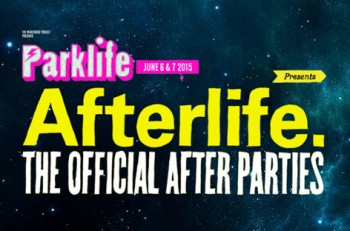 – GORILLA, MANCHESTER –
One of the best Parklife Weekender Afterlife parties has to offer is being held at Gorilla, Manchester. A chic bar-come-gig venue, Gorilla has seen the best in most genres play, from Skream to Circa Waves.
As I make my way up the stairs at Gorilla, absolutely shattered from a soaking day at Parklife, I hear the booming sound coming from Jam DJs. For a support act, playing to fairly spacious venue due to transport chaos in and around Manchester, they really did do well. Mixing a lot of drum & bass over a plethora of capella grime tracks sees a change in mood for me, as I'd forgotten about the torrential rain that had previously happened in the day and I was excited for what the rest of the night had in stall. The same follows with Bassboy, who play a similar mix but still had his own twist and originality with his song choices.
A stunning Barely Legal carries on proceedings and really does epitomise her so-called 'gun finger' music. She is a DJ who I think is definitely on to big things and this set does not suggest otherwise. A wonderfully crafted performance from someone you should be looking out for in the future.
As we work our way up the bill, one of my favourite grime artists P Money is up next. P is someone I have admired for years, from the days of 'Ho Riddim' and his Originators EP, his flow and intellectually word play is among the best. As ever, P shows great stage presence, which warms Gorilla up nicely for the headliner – Birmingham's very own, Preditah.
I still remember the days when Preditah was producing for Birmingham MC's such as Sox and his brother C4 and to see him now headlining a venue of Gorilla's calibre, really does epitomise the journey that grime has been on. Despite the inclusion of the rather over played 'Feed Em To The Lions', which I haven't been shy to voice my opinion about in previous reviews, it was a mature set from someone who has learnt his trade the right way. A performance filled with grime, bass and anything urban proves that Preditah is key to his scene growing and is as versatile as he needs to be. An enjoyable show despite the weather's attempts to dampen the atmosphere.