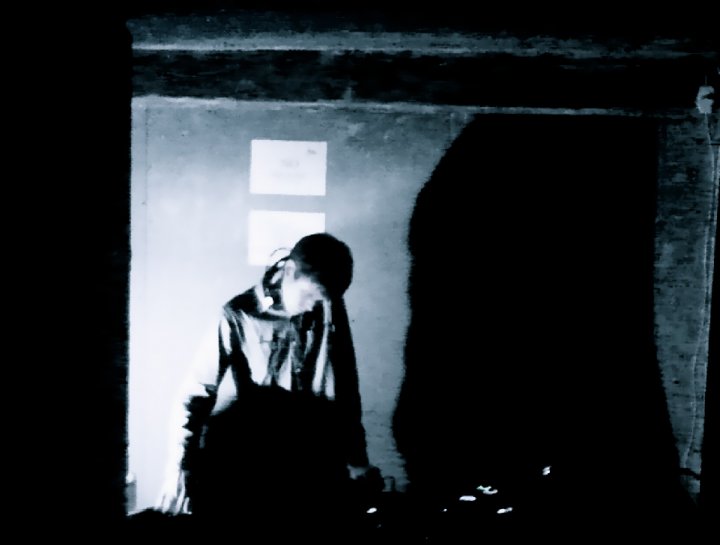 – SANKEYS, MANCHESTER –
Gigs are better when you arrive fashionably late; rarely do I catch the support act and when I do I usually stand there impatiently waiting for the main event. However, it would seem there is fashionably late and just plain old, late.
My sister and I rock up to Sankeys at 10.15pm, the hour that you arrive at Sankeys if you intend to be there till 4am, the bouncers are un-amused and don't appreciate our gig chic. They are not entirely dissimilar to Max and Paddy and the one who looks like Paddy, but has a ginger goatee is bad cop "Sorry doors are closed now we're not letting anyone one in." "Please" my sister says, trying to appeal to his softer side "She needs to write a review" Bad, ginger cop is unmoved "No the doors are closed now, you should have got here earlier." "But we were told things got going at 9.30."  Bad cop clearly unimpressed says, "The doors opened at 7."  "But if this was the Academy we could still get in ten minutes before the end of the gig" said my sister (not that we'd want to but still). Max, aka good cop is quietly assessing the situation and I try and appeal to his humanity "Please I have to write this review." He seemed to be softening and the blagger in me was tempted to come up with a ludicrous reason why I HAD to write this review, but I resisted.
"No" said Bad Ginger Goat Cop "Unless you can find a promoter who says it's ok for you to come in then we can't let you in." Me, increasingly not liking Bad Cop said
"What if I go inside and find the person with the list, then can we come in?" At this point a bar man comes out for a fag and we ask him to go inside and seek out a promoter. "You know he is only a bar man don't you?' said Paddy Goat, clearly enjoying finding a loophole, which would prevent our entry. "It is not up to him, we need a promoter to come out and say its ok." The barman emerges a minute later, "Yeah it's fine you can go in" without any further discussion we walk straight in with the bouncer feeling upstaged shouting after us "Er excuse me, you know he only works behind the bar…" fading in to the distance.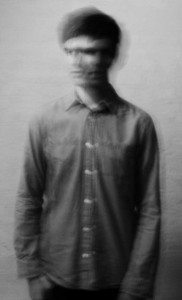 At last we were in, initially the place looked empty, the bar area was deserted but as we turned the corner on to the dance floor, the place was rammed. The dance floor is in darkness but the stage is lit up in dramatic red. On stage is, a drummer, pianist and a guitarist who also doubles up as a trombonist for one song with Blake manning two pianos and the microphone. The rig at Sankeys guarantees that not only do we hear the music we feel it. Dub step wobbage is a trademark element of Blake's sound and the elegance of weighty bass hangs in the air just like his voice, which has the same poignant, powerful quality to it. The crowd are smitten and in between songs there are cries of 'we love you James' largely from the female contingent although, I am sure most of the guys think it too.
It's hard to find somewhere to stand as all available vantage points are taken up by early comers and it is difficult to gain even a glimpse of the stationary and seated Blake. We dangle precariously on some fire exit steps and get a dodgy view of the top of James Blake's head. Predictably there is another large bouncer stopping us from going higher up the steps although another aforementioned promoter- type is allowed special fire step privileges.
No sooner are we settled then the gig comes to an end, the crowd roar with delight and Blake returns for an encore minus his band. Alone once again, without the effects or drum machines Blake's voice comes in to its own; there is no doubting: the boy got soul. He reminds me a lot of Jamie Lidell in that their voices are very similar but there is more intensity and introspection to Blake's performance. His lyrics are tempered by the reverberating bass and seem to mirror the beating of a heavy heart. Before he leaves the stage he says how fun it is to play Manchester and judging by the reaction of the crowd it is easy to see why.
This is my first gig at Sankeys but my sister came to Sankeys in 1994 to see Bjork play. She said it was amazing and there was a runway through the middle of the dance floor so that everyone could get a good view of her. It was love at first sight and although, completely different performances, James Blake elicits the same response, one of love and loyalty. Bjork is playing six sold out shows at the Manchester International Festival this year and if his career is going to be anything like Bjorks he has a lot to look forward to….