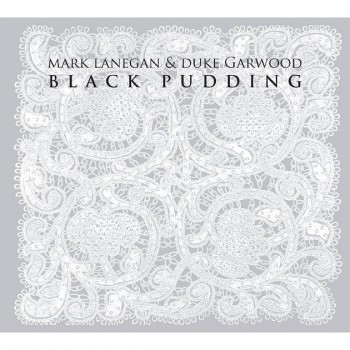 Some musicians have forged such an enduring image and reputation that they have somehow achieved an untouchable, passé-proof status. Possessing their albums garners you untold points in the taste stakes, whether you're looking for them or not.
Mark Lanegan is one such artist – an enduring figure across respected genres, like a Machiavellian prince adapting to the times at his own treacle-pouring pace.
Unsurprisingly, perhaps, from a man whose career has largely comprised of being part of a larger whole, Black Pudding is the product of yet another partnership – this time with like-minded, British jack-of-all-instruments Duke Garwood.
Following the release of the reaffirming and exceptional Blues Funeral last year, Lanegan has nothing to prove about going it alone.
Similarly for Garwood, since signing to Fire Records, his last two albums, The Sand that Falls and Dreamboatsafari, have managed to secure elusive nods of approval from the music press upper echelons.
Reputation-wise, both have reached points in their careers where room to experiment is in abundance. Either of them allowing media validation to influence their next projects, however, is hard to imagine.
There is a definite linear quality to Black Pudding. The tracks lean on one another like dominoes, each anchored by Garwood's lingering, bluesy plucking and Lanegan's trademark lyrical imagery.
At either end, instrumentals escort you in and out of the record's despairing narrative. The title track, setting the mood with the hollow echo of a lone Spanish guitar, leads you into a dark cave where Lanegan's downbeat, textured vocals echo for the first time on 'Pentacostal'.
Lyrically, the whole album embodies classic Lanegan. The pivotal themes here are troubled wrangling, both internally and externally, shades of religion, addiction, the devil, dysfunction, redemption and kneeling before Jesus. Throw in the obligatory galloping white horse and, as Lanegan himself puts it, you'll "live a life in a day".
If there is a star of the album and a point of perfect Lanegan-Garwood convergence, it is 'Driver'. This is melancholic indulgence at its best; the narrator is the figure you were told to avoid as a child – a smoky, shadowed stranger inviting you into the passenger seat as a Burt-Jansch-style melody blackens the mood.
The drama abates with the twisted romance of 'Death Ride' – a ray of light with Garwood's capricious musicianship rendering it an almost Sunday-morning type of track. Relatively speaking, that is, "Cut your midnight-black hair, gonna roll you in the dirt, gonna slide the needle in, until it doesn't hurt".
Garwood's propensity to experiment manifests itself in 'Thank You' as saws seem to jar across guitar strings and dramatic piano strikes cut through the verses. 'Cold Molly', a recent Record Store Day release and the closest thing to danceable on the album, is a mirage of funk-like bass, juxtaposed with slow-motion space-invaders riffs.
At every turn a narrative, winding through the fallibility of the human condition and highlighting our need for introspection, this album's message, if anything, is that humanity is next to Godliness.
'Black Pudding' is a gift of overpowering, irresistible melancholy, both sacred and profane all at once. Garwood and Lanegan have conjured something beautiful from the shadows.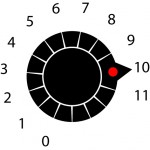 Release Date 13/05/2013 (Heavenly Recordings)