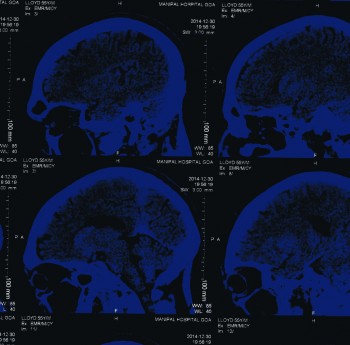 Wolverhampton-based alt-pop veterans The Nightingales return with their brand new album Mind Over Matter, and it's a bit of a weird one.
I usually don't like using the word 'weird' to describe music. For me it's just another way of saying: "nah that's shit that get the kettle on!" However, I'm gonna be honest with you, that was the first word that popped into my head when I started this rather short affair.
Confusion was rife during the opening track, 'For Goodness Sake'. Going off the name of the band, I originally expected some slick and powerful, dark post-punk. Alas, I was surprised to hear that even though it was powerful, it had a more energetic feel, leaning towards the punkier side of the spectrum.
The next track was another interesting listen, 'The Only Son', possessing an upbeat drum line and some jolly guitar parts, it certainly put a smile on my fat face. And this, along with track 3 entitled 'The Man That Time Forgot', a much moodier matter, made for a solid opening to the album.
It's like punk music for old men, and I don't mean that in a bad way. It was engaging with lyrics of getting old, getting fat (Track 4 – 'Ripe Old Age') and the instrumental track 'For Different Folk' left a psychedelic taste in my mouth to be savoured.
'Gales Doc' is probably my favourite cut from the album, most likely due its rather interesting premise. Amidst a rocky and rugged composition, almost like they improvised the whole fucking thing, a narrator mumbles about the band. Talking about how great The Nightingales really are, and how much better they are compared to other bands of the same ilk. This made me laugh, and no doubt helped my enjoyment of the heavy bass and hooky guitar.
Even though I enjoyed it immensely at the time, during a second attempt of the album I unfortunately got a little bored. The instrumentation is good and has some powerful moments but I really do feel the song structures and general arrangements weren't sharp enough to keep my attention. Most notably 'Taffy Come home', 'Great British Exports' and 'I Itch' certainly didn't resonate with me at all.
Nevertheless, if you're a fan of say The Pop Group's new album Citizen Zombie or any other band in the same vein, then there is definitely something here for you. For me the only tracks I'll be taking away are the ones which made me chuckle, and the ones which didn't manage to induce me into a Midlands coma (a frightening scenario).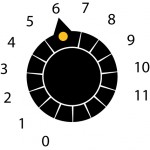 Release Date 11/05/2015 (Louder Than War)
The Nightingales Official | Facebook | Twitter | Soundcloud