Those looking to escape blanket Coronation hype could do worse than spend the weekend checking out the bumper crop of albums released this week. Here is Silent Radio's handy brief guide: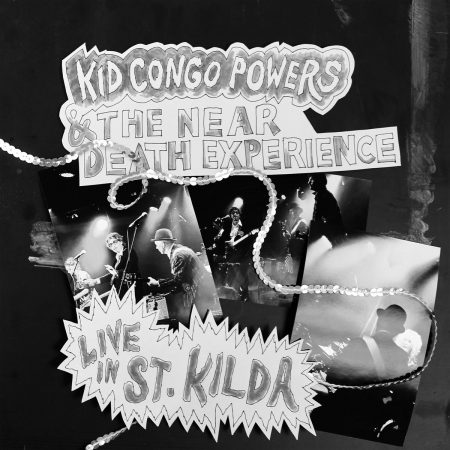 Kid Congo Powers and the Near Death Experience – Live at St Kilda
A twelve-song live album from a one-time-only show in which Kid Congo Powers was backed by The Near Death Experience including covers of Suicide and The Shangri-Las.
Angelica Rockne – The Rose Society
Californian songstress with country-tinged songs that have genteel and fluid backing arrangements and influences from reference points including Ethiopian jazz to Stravinsky, back to folk standards and iconic rock like Harry Nilsson's produced by John Lennon-produced album 'Pussy Cats. 
Westerman – An Inbuilt Fault
A mini epic about being in crisis, stitched together from torn song fragments and spontaneous moments of musical exorcism, which combine to tell a story that takes clearer shape with repeated listens.
SBTRKT – Rat Road
Latest album from a prolific collaborator who has worked with the likes of Ezra Koenig, ASAP Ferg, Little Dragon, Sampha, Drake, and The Dream which takes the listener on a journey through euphoria and melancholia.
SQURL – Silver Haze
Band formed by film director, Jim Jarmusch. Featuring guest appearances from Charlotte Gainsbourg, Anika and Marc Ribot, Silver Haze is a poetic journey of spoken words, dynamic instrumentals, drone riffs and distorted effects.
LA Priest – Fase Luna
Ocean-inspired wobbly-pop from Sam Eastgate. Recorded in Mexico and the rainforests of Costa Rica, Sam was struck by each area's mythical history and ancient connections to the ocean, drawing heavily on both to pack Fase Luna with stories of spirits and imaginations of life on the ocean bed. 
Hearscape  – Transient French band fusing rock, pop, and progressive rock, enhanced by electro-inspired keyboards.
Guadalupe Plata – Guadalupe Plata
Seventh album from Spanish duo blending flamenco, blues & Captain Beefheart.
Stella Explorer – Lost Kingdom EP
Ebbs and flows with spectral sound design and hypnagogic vocals, tranquil melodies are gloriously intertwined with Stella's unmistakable voice.
Colloboh –  Saana Sahel EP
Across these six tracks there lie ecstatic jazz freakouts, samba shuffles, guest vocals from (seemingly) the very Seraphim, and interpolations of Debussy and Gabriel Faure.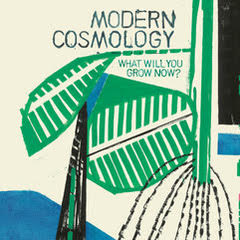 Modern Cosmology –  What Will You Grow Now?
Six-piece ensemble fronted by Laetitia Sadier of Stereolab.
Various – Waves Of Distortion (The Best Of Shoegaze 1990- 2022)
Compilation featuring many of the genre's finest songs from Slowdive, Galaxie 500, Telescopes, Beach House, DIIV and more. 
David Wax Museum – You Must Change Your Life
Album inspired by a suspected heart attack which blends the ancient rhythms of traditional Mexican music with amber pop hues, unabashed rock riffs emanating an air of AM radio circa 1975, all tethered together by seductive harmonies.
Wolfmanhattan Project – Summer Forever and Ever
Trio consisting of Kid Congo Powers, Mick Collins (singer/guitarist with the Dirtbombs) and Bob Bert (drummer with Sonic Youth, Pussy Galore). In addition to the expected garage rock sounds, quotes from sources as diverse as Andrea True Connection, Captain Beefheart, Eurythmics and Count Five.
Paul B Cutler – Les Fleurs
Guitarist with the Dream Syndicate with an album influenced by the philosophy of punk.
The Hip Priests – Roden House Blues
All guns blazing, a full-tilt rock n' roll assault.
The Album Leaf – Future Falling
Visionary electronic artist featuring Kimbra & Bat For Lashes.
Bill Pritchard – Sings Poems By Patrick Woodcock
An artist described as the "JD Salinger of pop" collaborating with a Canadian poet. Lloyd Cole or Roddy Frame are relevant reference points.
Bike – Arte Brute
Brazilian post-Tropicalia psych-prog-rock band.