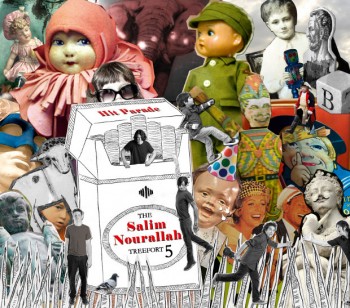 "Listen to it once, you'll get it." This was the closing line of the press release to Salim Nourallah's latest release, Hit Parade. With such an outlandish comment I was intrigued to listen to what musical delight the American singer-song writer had produced.
Sadly, I didn't get it. Not the first time anyway. But after a few listens this album grew on me.  It's the type of album you can put on and just let it wash over you, it's just, nice.
The opening track, "38 Rue de Sévigné" is the best on the album, from the chilled out guitar led beginning, close harmonies and upbeat finale. This track reflects Nourallah's desire to combine his love of the Clash's London Calling, the Kinks' Village Green and the Beatles' White Album.
As the album goes on there are other tracks of note, "Unstoppable" is an upbeat tune and has all the characteristics of a good pop track. "Channel 5" again has the great close harmonies we hear in the opening track and the acoustic guitar driven "Friends for Life" is a beautifully written and sang track, and is somewhat similar to the work of Sufjan Stevens.
Sadly the title track of the album is probably the most disappointing. "London Calling" and "Village Green" by the the Clash and the Kinks respectively develop but "Hit Parade" doesn't and certainly won't be a hit. There are also two tracks on the album that are under a minute in length and really could just not have been used as they do not add to the album in anyway.
If you fancy listening to an album to just chill out to then "Hit Parade" is the album for you. The production on it is great as is the musicianship however unfortunately Salim Nourallah's latest offering will not be a hit parade.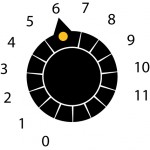 Release Date 27/03/2012 (Tapete Records)