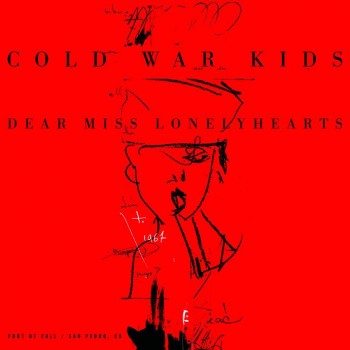 American Indie also-rans Cold War Kids have been knocking around for a while now; long enough for them to be considered veterans by any rate. 8 years have passed since they first emerged onto the scene with their spiky yet soulful début EP Mulberry Street, in which time they've… well, they've continued doing just that: putting out new releases which could all be classified as 'spiky' or 'soulful' on a metronomically regular basis. In recent years however, they've had something of a lull in their output, retreating to the studio and enlisting Dann Gallucci (formerly of Modest Mouse) on guitar to replace the departing Jonnie Russell. This (slight) hibernation has led to the creation of album number four, Dear Miss Lonelyhearts.
Definitely leaning more towards the soulful end of CWK's spectrum, Dear Miss Lonelyhearts does certainly seem to be a move in the right direction for the band, managing for the most part to stave off their blander 'indie-by-numbers' side -that the band have been guilty of at times in the past – in favour of a bombastic piano-led affair. Opener and lead single 'Miracle Mile' is perhaps the best expression of this, kicking off the album in a bold and confident manner. Singer Nathan Willett's buccaneering wail lends an otherwise pleasant yet unassuming track a significant edge. However, it does sound eerily like 'Dog Days' by Florence And The Machine. The pounding drums, the major-chord piano line, the shrill vocals… It all feels like we've been here before somehow.
In spite of CWK's inadvertent nod to the gingered songstress, the album as a whole does definitely impress, and matures with repeated listening. The introduction of the now-obligatory synthy bits on tracks such as 'Lose That Easy' and 'Bottled Affection' works well, and doesn't sound disjointed as it does on so much other Indie-rock fare. There's an Interpol/early Editors feel to some of the darker songs, featuring the high-pitched, buzzsaw guitar sound that those two bands have made their trademark. This lends the album a sense of depth and scope that has been lacking on much of their earlier work, and the contrast between these dark and light moments allows many of Willett's lyrics to really come to the fore.
Lyrically the high point of the album comes midway through the record, on 'Tuxedos'. Willet morosely croons, "I'd love to be a stranger at a wedding/'cause Tuxedos don't discriminate", telling an acutely observed story from the perspective of a social outcast. The sombre, bitter sweet guitar hook and snail's-pace drums provide the perfect platform for Willet's tale to burst into life.
Dear Miss Lonelyhearts is a difficult listen at first, it has to be said, and this isn't particularly helped by some of the album's lesser lights. Whilst the inclusion of saxophone works well on album closer 'Bitter Poem', where it's used sparsely and effectively, the jazz-skronk cacophony at the end of 'Fear and Trembling' is unlistenable and borderline unforgivable  seemingly, included for no other reason other than "it happened to be lying around". It serves only to reinforce the sax's reputation as an indie faux-pas. The title track too causes a dip in form. The mutant rumble of 'Dear Miss Lonelyhearts' is certainly inventive, but it heaves along like a fat kid on sports day, puffing and wheezing its way to a bloated finale over its five minute duration.
These two anomalies should not prove to be a deterrent though, as both are instantly negated by the album's centrepiece. 'Jailbirds' rides on the back of Matt Aveiro's marshalling drum beat, rising and falling in all the right places. The reverb-drenched guitar and bass parts spiral and clash together with gusto, and the piano melody really is a stand-out riff to savour. This is the perfect candidate for the second single, offering a different mood to 'Miracle Mile'. If CWK choose otherwise, it would be a travesty.
Dear Miss Lonelyhearts is a surprise to say the least. Whilst certainly not a total departure from their earlier work, CWK's decision to take a step back and consider this album before rushing into its release has certainly paid off. Despite the odd mishap the album maintains a consistently high quality throughout, and the band's attention to detail is to be admired. It begs repeated listening, but it is definitely worth the perseverance.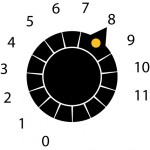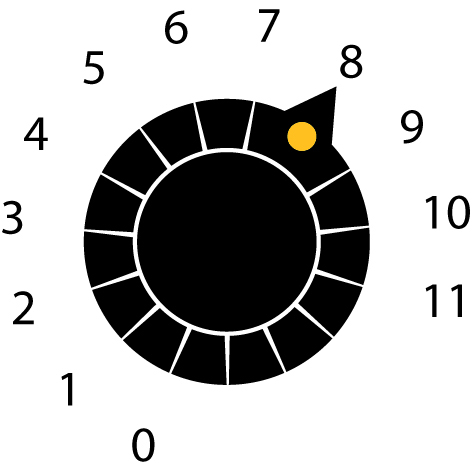 Release Date 01/04/2013 (Downtown Records)