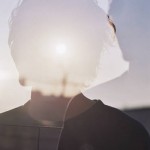 With their debut album, 'Gone' ready for release on the 25th June via Downtown Records, Vacationer continues to share a number of remixes that they've been keeping under wraps, including a reworking from MMOTHS, and their own remixes of Tennis and Deleted Scenes tracks.
"I was really excited to hear MMOTHS take on our track 'Trip,'" Vacationer frontman Kenny Vasoli has told Rolling Stone. "I've been a fan of his remixes for quite some time and I really love that he was able to take the song to a completely new place. It's always great when someone is able to remix a track and make their own, and MMOTHS nailed it."
Having formed as recently as May 2011, Vacationer have worked fast in penning their stunning debut; a heady non-genre defining mix of '60s harmonies, mesmerizing beats and trip-hop dreamscapes.
For Vacationer; who are Kenny Vasoli (vocals, bass), Greg Altman (guitar), Michael Mullin (vibraphone, keys, and trigger finger) and Ryan Zimmaro (drums); the vision behind creating 'Gone' was to act to the listener as an audio postcard, taking each listener far away from their daily life through their rich sonic arrangements and specific brand of epic chilled out pop.
Vocalist and bassist Vasoli has been involved in many musical projects since his teens (most notably The Starting Line), but it was in forming Vacationer that his experimental style fully took shape . Writing alongside Body Language members Matthew Young and Grant Wheeler, the two producers encouraged and exposed Vasoli to a variety of electronic sub-genres including house, dub-step and trip-hop. With an increased knowledge, and a previous in-built love of guitar-based artists like Beach House and The Radio Dept, Vacationer's signature warm tropicali sound was born.
Vacationer have spent the last few months building up a live following in their native US. Having supported The Naked & Famous, they are currently on a full US tour with Tennis, and in October will be supporting Bombay Bicycle Club on their US and Canada tour. Live dates for the UK will be announced later this year.
Tennis – Petition (Vacationer Remix)
After declaring themselves as BFFs, it was only a matter of time before tour buddies Vacationer and Tennis hooked up for a remix-off. This lofty take on one of Tennis' best tracks gives a lighter, softer touch to the dream-pop number.
Deleted Scenes – bedbedbedbedbed (Vacationer Remix)
And already a heartfelt and dazzling listen, the gentle rhythm of the Deleted Scenes' single is sped up, lifting the vocals and mixing in sparkling synths and bass grooves.
http://www.vacationermusic.com/