Where Goldfrapp's fourth album, "Seventh Tree", marked a refreshing departure into ambient, acoustic territory, their fifth, Head First, finds the band travelling back in time to the 1980's.
This is no better exemplified than by "I Wanna Life", forgettable synth pop cheese whose influences one could attribute to any of a number of low-rent 80s synth-pop bandwagon-jumpers.
Forthcoming second single, "Alive", meanwhile, is camp super-soft rock. It'll be some surprise if it troubles the charts too greatly.
Much better are opening track and lead single Rocket, and Believer, a more obvious choice of follow-up. Both are massively catchy. However, they do begin to lose their allure slightly after the umpteenth play.
Believer's repeated refrain 'I'm a believer in you now' – a clunky phrase one would never actually use – illustrates an apparent struggle for inspiration on Alison G's part.
On Hunt she finally seems to have found it, but in an unlikely place – Dido's debut album "No Angel".
Elsewhere, "Shiny and Warm" offers something a bit edgier, but borders on filler. The title track does not border on filler – it is filler.
By far the best thing on offer is buried right at the very end. An exercise in vocal experimentation, an ambient sound collage, "Voicething" is nothing short of beguiling and one of the band's all-time finest efforts.
Pity nothing else here comes close to matching its ambition or appeal.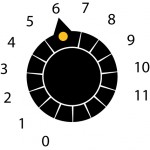 Release Date 22/03/2010 (Mute Records)