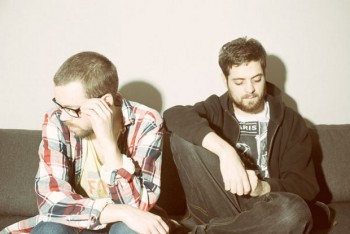 With such a poetic shot at their name I Used To Be A Sparrow is a unique compromise between the powerful impact of an arena rock act and the urgency and dirt of a garage band, with a fondness for heartfelt songs.
Dick Pettersson and Andrea Caccese definitely know how to stay busy.
The former has been rocking the Swedish indie music scene with acclaipmed alt-rock group "In These Woods", and the latter is an Italian-born songwriter who has been gaining recognition all over Europe as "Songs For The Sleepwalkers".
The pair teamed up in December 2011 to create something new and exciting. The ideas and songs that were brought up to the table eventually turned into a full length album.
"Luke" is a collection of 11 songs heading in different directions while sharing a common watermark thanks to the band's straight forward  approach.
Influenced by indie rock as well as alt-folk, I Used To Be A Sparrow created a very personal record in which the key element of simplicity coexist with clever arrangements.
"Luke" was released on March 14th, 2012 (Paper Wings Records), preceded by the single "Life is good", premiering on MTV New Generation on March 5th, 2012. The song is available for free download via the band's official bandcamp page , along with b-side "Mikkael".