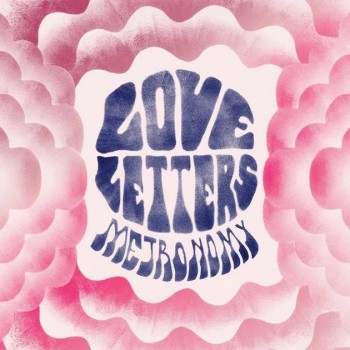 It is a seldom seen occurrence when a band – over a period as long as the best part of a decade – achieves the critics' holy grail that is a steady progression to mainstream success without sacrificing what was originally considered their original, signature sound. Even more of a surprise is when – somewhat paradoxically – said band reinvents their sound for every record, again, without losing that intangible thing that makes them distinctly and exclusively that band.
Metronomy's fourth LP Love Letters marks an occasion where such a thing has happened. Both a triumphant return and an exciting transformation, this record proves song-writer Joe Mount can craft his signature electronic wonky-pop, whilst at the same time exhibiting a level of subdued yet tasteful maturity. The lovelorn lyricism is still there, as are the quirky synth hooks. As ever, Mount's oh-so-British vocals are backed by an immaculate rhythm section when Metronomy choose to take their music to more danceable levels. However, alongside all these elements that any Metronomy listener is likely to have come to expect, sit new influences, eclectic instrumentation and fantastically daring arrangement.
In interview, Mount is often derisive of his early work. Debut album Pip Paine (Pay Back The £5000 You Owe) was as eccentric as its title suggests; a chiefly instrumental display of bedroom-recorded, 8-bit electronic jams at times reminiscent of a Game Boy soundtrack. The band developed into a regular three piece for 2008's brilliant Nights Out – a gloriously funky aural assault that embodied the songwriter's eccentricity in its multitude of different noises and chanted vocals. However, despite Mount's evident reservations when it comes to discussing his older work, traces of it remain in the recent releases. Love Letters, still indulges in unusual sound effects and off-kilter rhythms, yet it does so in a reserved fashion reflective of Mount's current state of mind.
As any listener would come to expect, the greatest number of similarities between Love Letters, and any of Metronomy's previous releases is with third LP, 2011's Mercury nominated The English Riviera. As well as being the first album to feature the same core four-piece line-up (which changed after Nights Out) as its predecessor, Love Letters self-consciously follows in the slowed-down, streamlined footsteps of the celebrated record that came before. In Love Letters, Metronomy strip back their approach even further than they did in the transition between second and third albums, making concrete their transition from frantic electronic pioneers to smooth, experimental pop-musicians.
This is not to say that Love Letters does not retain the band's outstanding ability to create songs that you will want to move too. Single 'I Am Aquarius' incorporates a subtle percussion track that recalls Mount's earliest recordings with a catchy backing vocal that hooks itself firmly in the listener's brain. Second single, title track 'Love Letters' sees Metronomy adopt a Sly And The Family Stone-inspired Motown approach, dominated by a brass section, repetitive piano riff and an elastic bass line typical of bassist Gbenga Adelekan (debatably modern music's coolest participant). Particular album highlights include the Kraftwerk-like electro of instrumental 'Boy Racers' and the brilliantly named 'Most Immaculate Haircut', an envious ode to somebody who moves in superior social circles than the singer.
Relationship issues dominate the theme of the record, and it is in this that Metronomy make perhaps their cleverest move. Centrepiece 'Month Of Sundays' begins with a reproduction of the melody which opened 'Trouble', centrepiece to The English Riviera. Perhaps meant as a continuation of the story of relationship-based strife brought about in the song from the third album, 'Month Of Sundays' reflects Mount's increased cynicism towards his previous experiences – something evident across the whole record. The song develops into a tasteful guitar solo and more repetitive, catchy backing vocal from drummer Anna Prior, and is an absolute high point on Love Letters. Mount's interesting references to his previous work and outlook ensures that Metronomy's music, although changed to significant extent, remains in touch with earlier material; the avid listener of this band will be able to rejoice in such references to previous songs.
Metronomy's fourth record continues to provide the nostalgic listener with the quirks that initiated their excitement when faced with the prospect of more music from Joe Mount and company. However, it does so without regressing to the less-accessible (although nevertheless amazing) music of the band's past. Love Letters is contemporary proof that a band can gradually progress towards mainstream appreciation without deviating from their individuality. Let's hope that this record is the milestone by which Metronomy receive the much deserved appreciation for the genius of their music.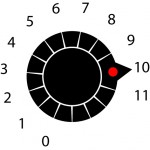 Release Date 10/03/2014 (BECAUSE)
Metronomy Official | Facebook | Twitter | Soundcloud