I've developed a knack for telling how good a release is by the style of the cover artwork. The most obvious thing about the Officer Kicks single, other than the band's stupid name, is the Libertines typeface. My guess, therefore, is that this band is a rocky Libertines rip off, all effort put into the attitude with nothing left to spare for song writing, instrumentation etc (the important stuff).
Sure enough, "Automatic" is the most vacuous song I've heard for a long time, combining rock with shit for brains. The only slightly positive thing I can say is that the singer sounds like Noel Gallagher, who used to write good songs.
I can't believe this lot have a record deal.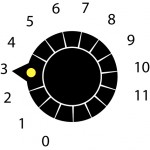 Release Date 08/03/2010 (We Make Things Records)