Several things annoy me deeply about this album. Firstly there's the typeface ripped off the Libertines. It suggests, correctly, a complete lack of originality, and worse still that we're faced with yet another imitation landfill indie band. It was a depressing prospect two years ago, and now it's reached suicidal levels. And then there's the fact that some journalists would describe, as they do every other indie rock act that shows attitude, as balls to wall rock 'n' roll you can believe. You can't believe in it just as you can't believe in an old bearded dude in the sky going around painting animals.
All that aside, there are things here worth listening to. The guitars riffs are always dark and interesting. "Box of Dust" is an excellent little slow number made all the more enjoyable by its contrast to the Oasis-light crap that stands on either side. But its scant relief from an album that is a world of pain.
Most amusing is "The Kraken", whose lyrics could be used as a bad play school lesson. "The choo choo train as he moves any faster" is just one line where we found out how things sound. How enlightening. This is brainless cock rock par excellence.
Stay away unless you're approaching brain death.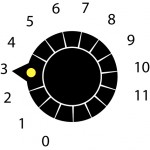 Release Date 19/04/2010 (We Make Things)