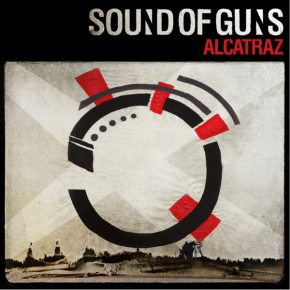 Sound of Guns have been touring with Adam Green prior to the release of their new single, Alcatraz.  Though they were talented musicians when they visited Club Academy in Manchester last month, they never got the crowd going in the way Green did. This was because, unlike Green, they couldn't help but take themselves too seriously, and looked as though they were sulking throughout.
Looking at the information which accompanies their single one wonders if their management is to blame for their failure to just put a smile on it, apparently their music consists of riotous gang vocals, but one look at these skinny jeaned, floppy haired, frowning five-some is enough to reassure oneself that neither The Bloods or The Crips will be needing to work on their trash talk to take them on any time soon.
Alcatraz is decent enough, and will be lapped up by lovers of pop-rock and (again this is from the press release) "power chords".
Though it has been beautifully mastered, lyrically it lacks the substance for musical longevity – but on the plus side it is great fun to jump about to.
Everything one reads about this group is complimentary, so I do hope they stick a flower in their guns and enjoy the fast-flowing river of positive critique they have been receiving; if they don't, I fear they will fail to attract anyone other than the miserable-fringed- fair-weather-few.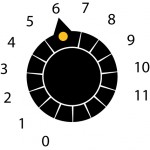 Release Date 08/03/2010 (Distiller Records)